Photocredit: http://cinemasalem.com/
Disney's back with a new movie production titled " Oz The Great and Powerful", a fantastical adventure story inspired by L.Frank Baum 's 1900 novel The Wonderful Wizard of Oz. It's one of those whimsical films which will challenge your imagination and bring you into this realm of fairytales and wonder. Don't we all love fairytales?
Photocredit:landofozbookstudy.blogspot.com
L.Frank Baum is a successful children's author who wrote this national best selling book, " The Wonderful Wizard of Oz". This book has got Sam Raimi, the director of this new Disney film, to adapt the storyline from this all-time childrens' favourite book and produce a film based on it, which translates words and pictures into the whimsical reality. This movie is about a magician who got swept by great winds onto the Land of Oz and there, he met three witches who are not convinced that he is the great wizard whom everyone's waiting for.
If you didn't know, Sam Raimi was the man behind the Spiderman Trilogy which became an instant movie blockbuster in the cinemas. With that, I guess this is one movie which many are anticipating to watch, including myself. This motion pictures entering Singapore's theatres on 7 March 2013, which is one day ahead of the same movie release in the U.S. Aren't we lucky to catch the movie first, even way before the people living in the States?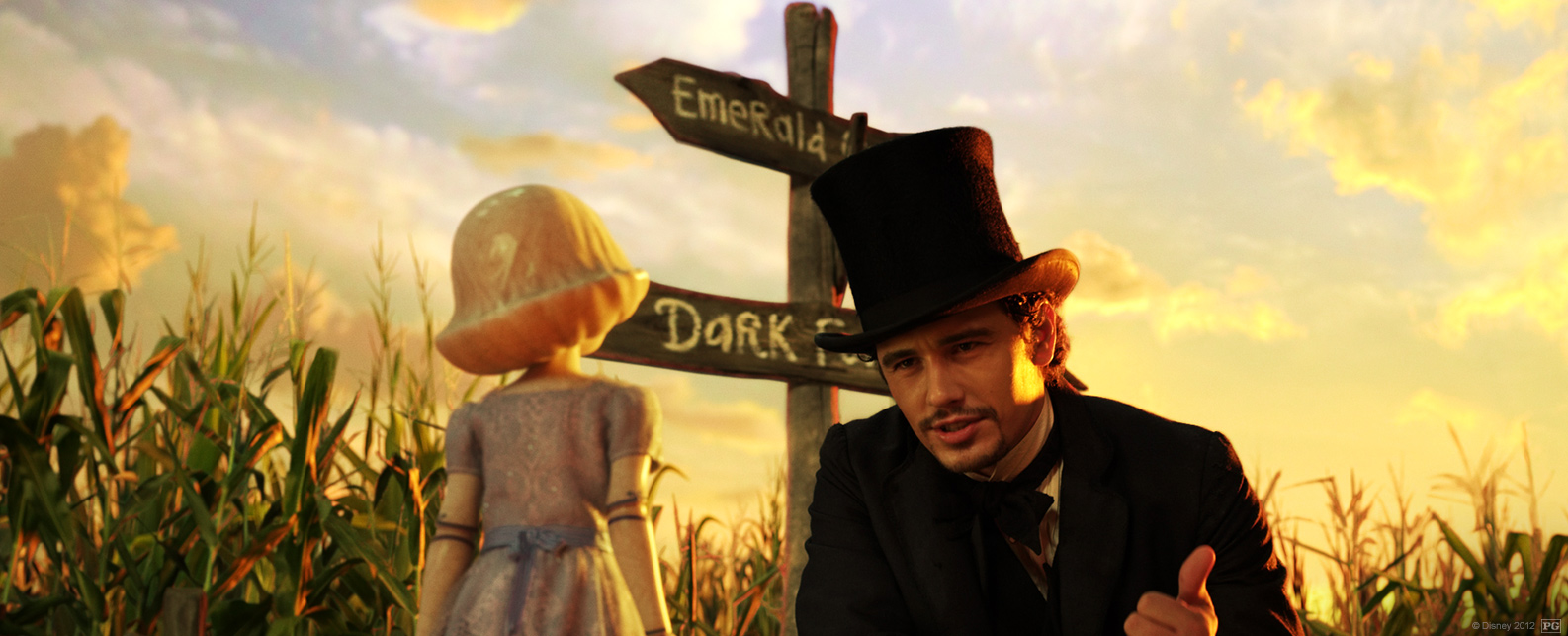 Photocredit: http://disney.go.com/thewizard

Starring James Franco as the magician,(Oz) Oscar Diggs.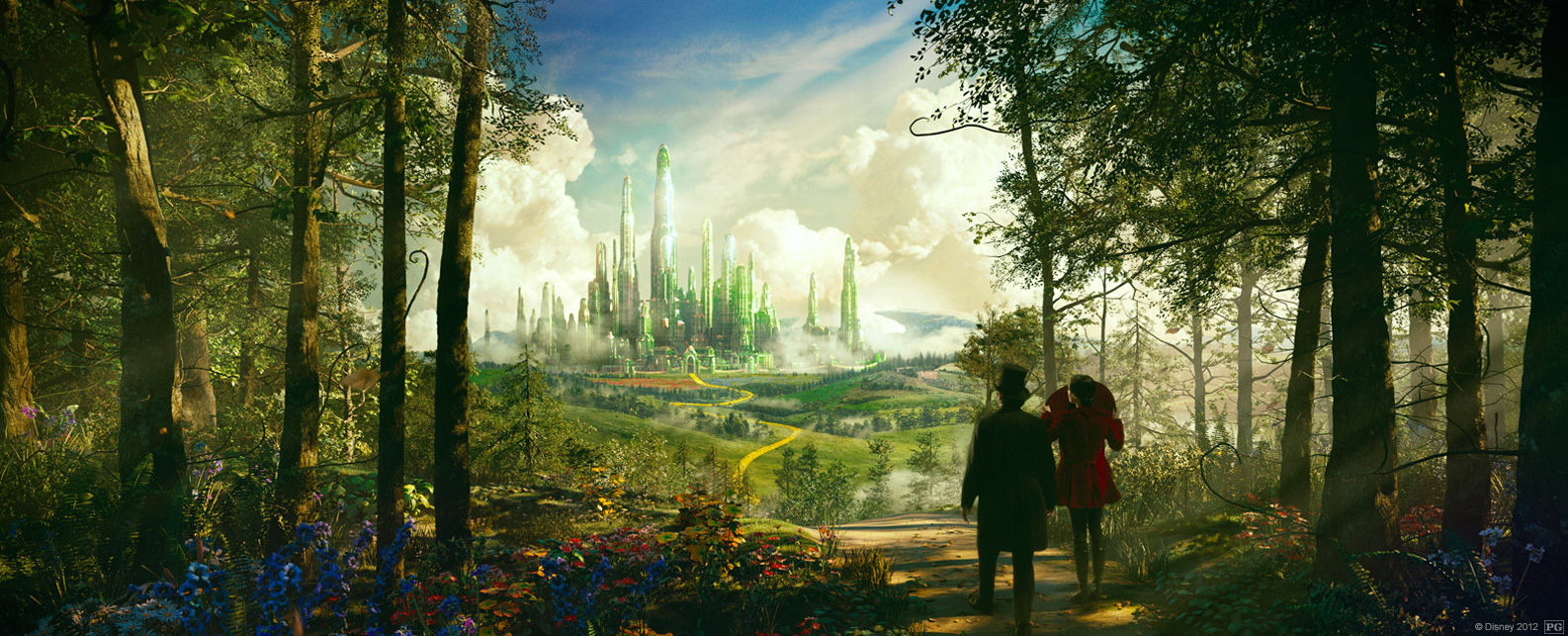 Photocredit: http://disney.go.com/thewizard
There is a castle on the clouds…
Do all fairytale characters live in castles?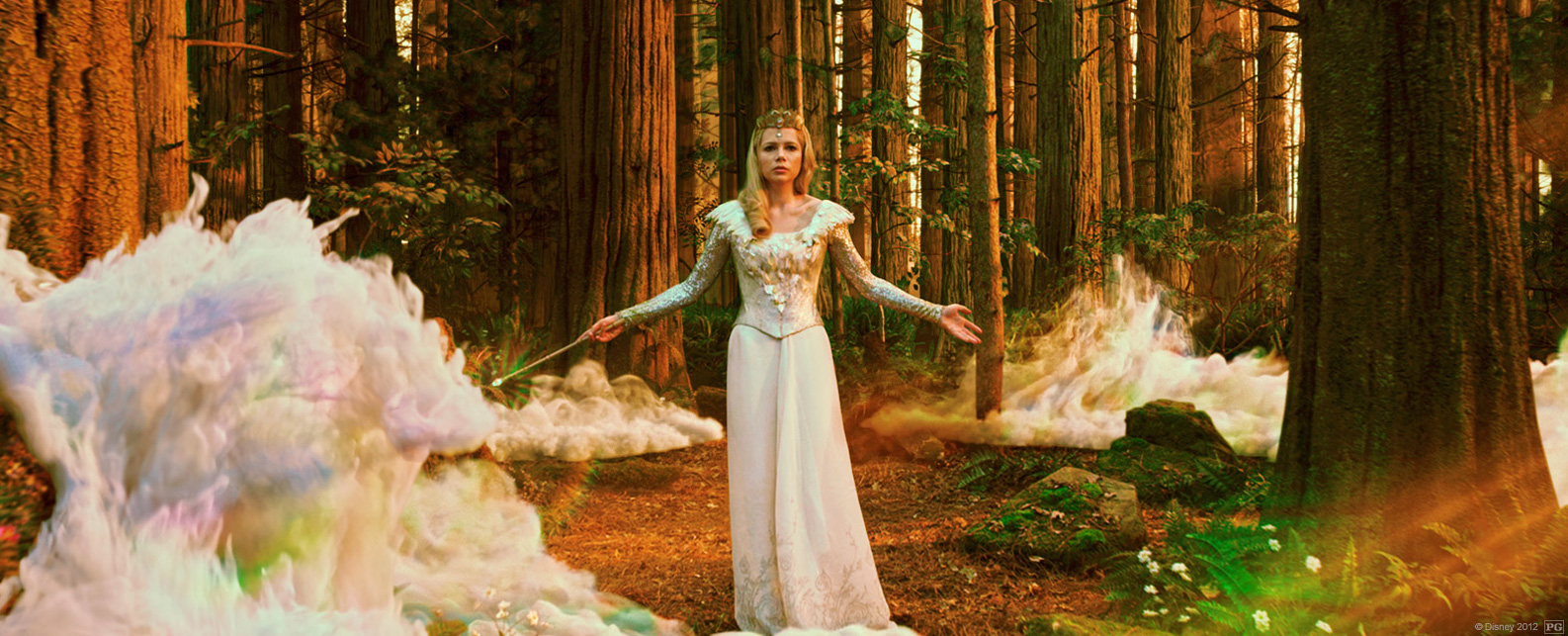 Photocredit: http://disney.go.com/thewizard
Starring Mila Kunis,Michelle Williams and Rachel Weisz as the three witches.
A movie trailer – a story from the past to the present.
Catch Disney's OZ THE GREAT AND POWERFUL in Singapore cinemas this 7 March 2013, like the Official Walt Disney Studios Singapore Facebook Page, follow @disneystudiosSG and subscribe to the Official Disney Studios Singapore YouTube Channel for more live updates and information about this upcoming movie!


______________________________________


Post Review after watching the movie:


It started off with monotones but later when the screens expanded with full blast of colours, the whole movie came alive. Just when I thought it was another 'Alice in Wonderland' – sort of fantasy movie, I taken into a great awe with the clever twist in the plot and amusing lines spoken by the wizard, Oz himself and the ever-so cuddly-looking monkey which can talk.


The essence of the movie lies in the inspiring message which advocates that one should not crumble easily in the presence of a barrier or difficulty, but instead, believe in yourself and get others to believe in you. The power to make things happens lies in you. We are all born to be magicians and for miracles to happen, we need to first trust in our ability of doing our very best.


Sometimes, we lose faith because we chose to believe that we are not meant to hold a certain position or we do not deserve a certan entitlement for ourselves. Shut down those negative thoughts and start building that block of 'belief' which all of us are capable of.


This had to be one of the more memorable movies I've watch thusfar this year.