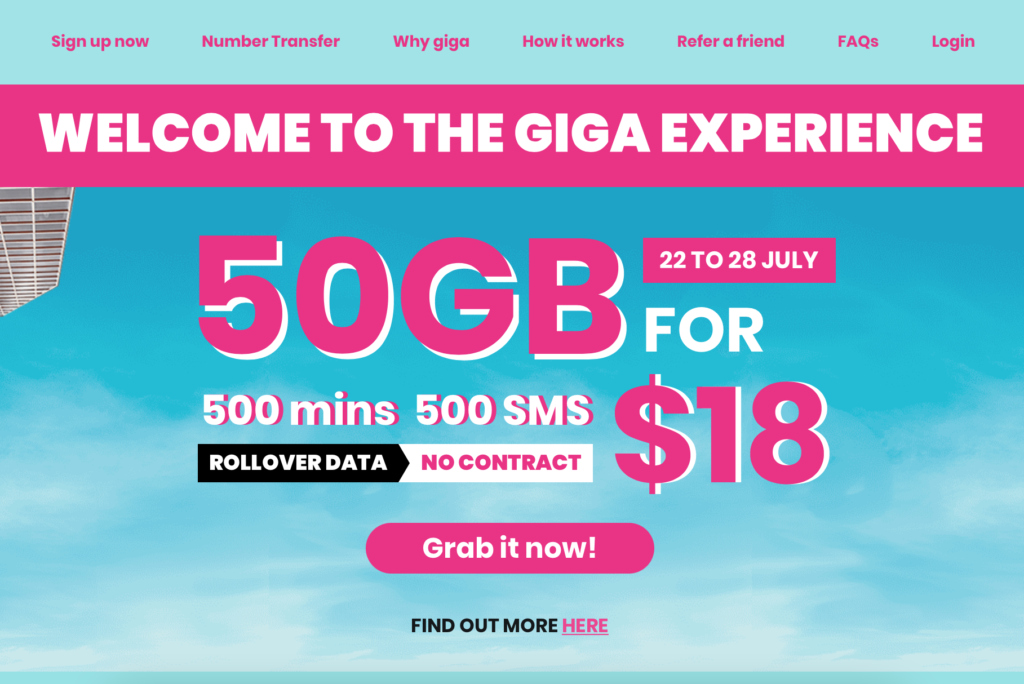 I started with Circles Life before I switch over to Giga, a sub-brand of StarHub, which offers low-cost mobile plans. I was pleased with Circles Life but I just wanted to find out if I could save more bucks and that was when I met Giga. And I am glad that I went with Giga because I really saved a lot of money. Besides, I have not encountered any issues with Giga after using their services for about 9 months now! I signed up this year in January.
1. What's unique about Giga?
There are currently 14 telcos that offer mobile data plans in Singapore. With so many competitors in the telco market, it sort of drive the prices down. You can easily enjoy 6 GB or more for just $10.
Out of the 14 telcos, Giga offers the most affordable mobile plans which are reliable, fast and relatively fuss-free. Besides, it is powered by StarHub, which is one of the largest telcos in Singapore, so I guess their network would be more stable and secured. (Even though there are complaints of occasional service disruptions). Thank goodness, I have not encountered any network issues with them as of date.
Benefits of all Giga plans
All plans under Giga have got the following features.
Free Rollover data forever
Free Caller Number Display forever
Free incoming calls forever
Free SMS forever
No other extra charges that will take you by surprise
I mean, what's there not to be excited about with all these fantastic perks?
Roll-over Data is cool
What made Giga stood out from the other mobile plans is its roll-over data services. Whatever unused data from the previous month will be rolled over to the current month. Isn't that already value for money?
On average, I have about 2 to 3 GB worth of data rolled over to the subsequent month. For me, 8 GB is more than enough as I hardly watch videos when I commute. Occasionally, I would switch off my mobile data for privacy and security reasons.
Other features : Roaming Services and International calls
In case you are travelling overseas, you can purchase GigaRoam for a very affordable price of $5 or $15 (depending on your destination) for 1 GB of mobile data.
Need to make an overseas call? They got you covered with their IDD pack which consists of $5 worth of credits. It's only 5 cents per minute to make an overseas call to your family or relatives living in Bangladesh.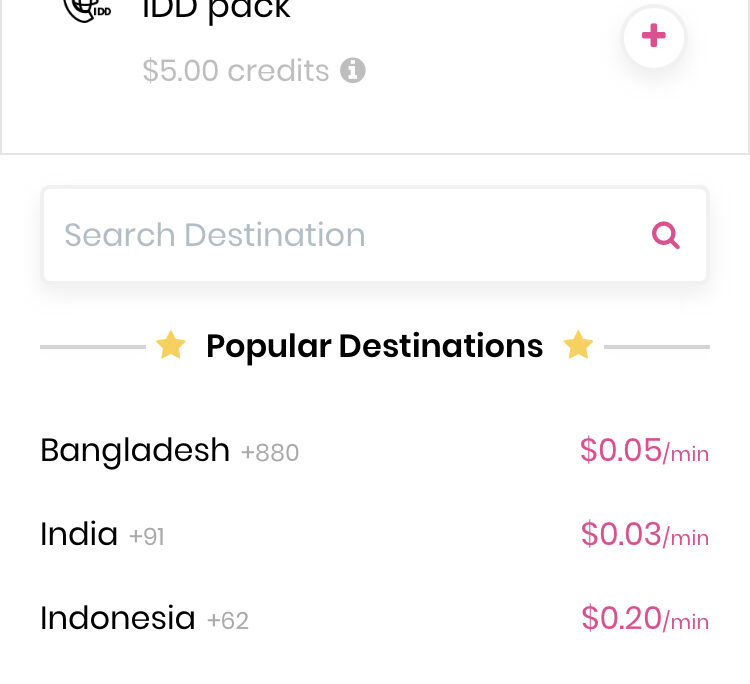 But these days, you can simply just use Whatsapp to make phone calls to your loved ones residing overseas.
You will also receive a referral code where you can earn GigaBucks to offset your monthly mobile plans.
2. My Monthly Mobile Data Usage
With the Giga app, you can also track how much mobile data you use each month. With this useful data and insights, you can roughly estimate how much data you use each month. It is definitely more accurate to track your data usage using the telco app than the phone itself.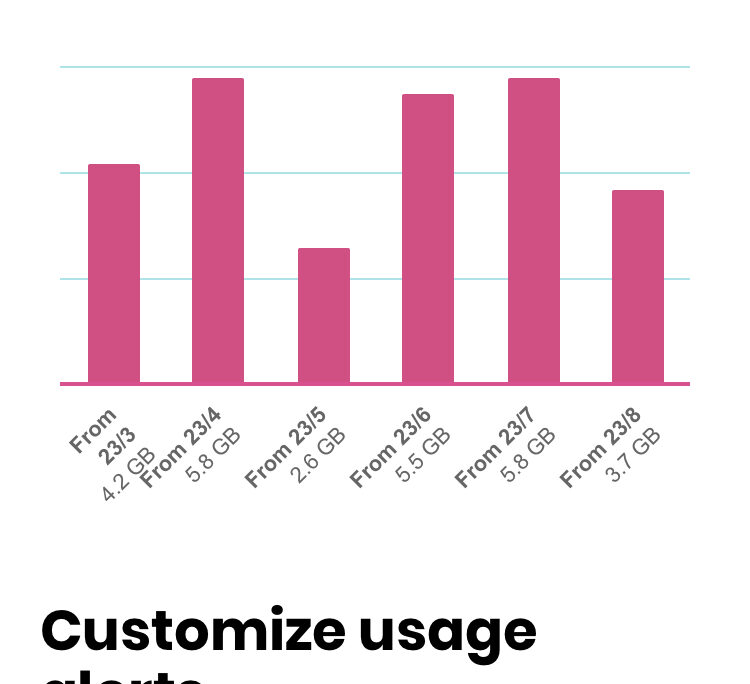 Now that most of us work from home, I hardly use the mobile data on my phone. During months where I hardly use my data, the excess data will be rolled over to the next month. What an awesome feature! It's something that has not been offered by other telcos in Singapore.
3. How to sign up?
Signing up with Giga is a breeze
Like Circles Life, signing up and setting up an account was a breeze. I only need to pay an additional $2 for the delivery.
I just downloaded the Giga app on my mobile and following the guided instructions to set up an account. Then I choose a mobile plan, enter my credit card details and then pick a delivery date.
I'm a light mobile data user so 6 GB is more than sufficient for me. Thus, I went with the 6-GB plan for $10. It comes with 100 free SMS, 100-minute free talk-time, free incoming calls and free caller ID.
The delivery man came right to my doorstep to hand me the SIM card in an envelope and checked my identification card.
Activating the SIM card
The SIM card activation was also a breeze, and the process is similar to Circles Life. They will issue you a temporary mobile number for you to use while they port your existing mobile number while you're asleep. It usually takes place between 10 am to 2 pm. And once you get up the next morning, your number would have been successfully ported over. They will send you email notifications to alert you as well.
4. Billing matters
How does Giga bill cycle works?
The billing date is the day you activate your mobile plan. I started my plan on 23 December 2020 so my next billing date is 23 January 2020.
They will also send you an email each month with the e-bill and auto-pay my bills by deducting from my credit card each month.
5. My Honest Review of Giga!
Everything is smooth and I experience no hiccups with the network. And the best part? The Rock 'n' rollover data allows me to enjoy 10.4 GB for the next 30 days. The system will automatically update your plan and informed you how much data you have left on the app. The whole process is seamless.
6. Mixed reviews on Giga's Customer Service
I have not tried contacting them or message them via the app for help. But I understand that it is quite difficult to get in touch with their service staff, based on the Giga reviews on Seedly. If there's one thing Giga could improve on, it's probably their customer support. Circles Life beats Giga in that aspect.
Overall, I will still recommend Giga even though there are some downsides to it. With Giga, I enjoy great savings. My previous Circles Life mobile plan costs $18 but now with Giga, I only pay $10. Saving $8 can get me a cup of Starbucks or 2 plates of Chicken rice.
*Update (7 September 2021): I LOVE Giga! It's been quite a smooth ride with them so far. I didn't receive any connectivity issues with them. In fact, I must say that their signal is pretty strong – better than Circles Life. My husband uses Circles Life and when I am around with him, he sometimes could not receive any signals while I can, with my Giga line. And the Rock 'n' Rollover data is simply awesome! I can 'save' my data and let it roll over from one month to another. On average, I have about 10 GB to use per month because of this special feature.
7. Use my Giga Promocode (0OcQ2n) to enjoy $10 savings off your first month!
If you are interested in signup with Giga, you can use my promo code* 0OcQ2n (the first digit is a zero, followed by the letter 'O'.)
*The promotions vary from time to time with this promo code. By the way, Giga did not pay me to do this – just saying. This is not a sponsored post too. I just genuinely love using Giga!.