Thanks to a friend's recommendation, we came to know about Chirashizushi Shou, a humble restaurant which serves authentic Japanese cuisine at affordable prices. They are It is kept away from the mainstream crowd, nestled at a quiet old shopping mall called Bukit Timah Plaza.
On the menu
They offer Japanese dishes like Chirashi Don, Kaisen Don, Donburi and Chicken Broth Ramen. However, they are well-known for their Chirashi Don or Chirashizushi, an assorted seafood served with sushi rice. Online Google reviewers can't stop talking about how fresh and thick their sashimi slices are.
After we place our order, they served us a small bowl of salad each, a bowl of miso soup and a small plate of soya sauce. Apparently, the salads are served as a side along with our Chirashi Don.
Tokusen Salmon Don ($19.90)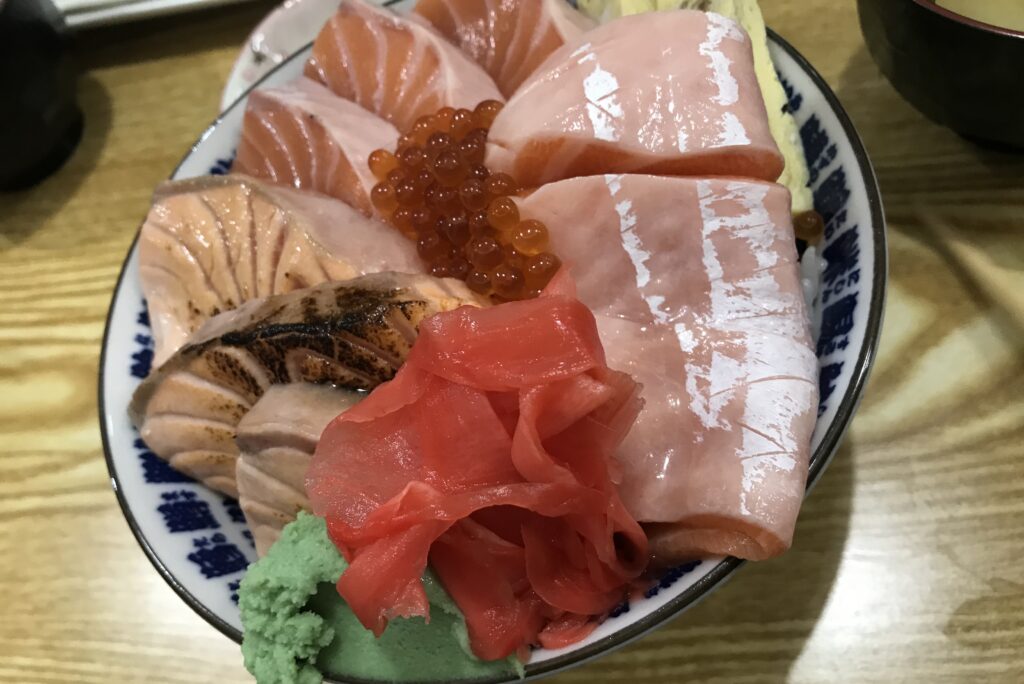 Their Chirashi Dons are in fact really good and I was so glad that we ordered that. Even though their portion looked small, their large slabs of sashimi will feel satiated after your meal. This bowl of Tokusen Salmon Don comprises of freshly sliced salmon sashimi, salmon belly sashimi, salmon Aburi, ikura and tamago. All these goodness are served on a bed of warm sushi rice.
Just look at how thick the sashimi slices are! No wonder the place is packed with diners.
Mini Chirashi Don ($9.90)
As for me, I ordered the mini Chirashi Don because I don't think I am not really a fan of sashimi. But after eating their Chirashi Don here, I am looking forward to more Chirashi Don food adventures. My bowl of rice is smaller but I feel that it is sufficient for me because I don't really have a big appetite to begin with.
My bowl is filled with assorted sashimi cubes, tamago, topped with ikura, served on sushi rice. The sashimi cubes has a fatty and rich texture. It is smooth on the palate and so delicious when paired with some soy sauce and wasabi. Sometimes, I do think about the Chirashi Don I had at Chirashizuchi Shou and I was hoping that I would be able to drop by again for more.
We also ordered some gyoza to share but I personally think that it did not taste as fantastic. It tastes pretty ordinary to me so I wouldn't personally would not recommend anyone to order that unless you're truly really hungry after having your Chirashi Don.
Chicken Gyoza ($6.90)
Service was also great. Their staff was polite and they are pretty quick in clearing and cleaning the tables. Overall, I really enjoyed my meal at Chirashisuzhi Shou and looking forward to be back here again!
Now, who says you can get food as good as the ones serve in Japan?
Chirashizushi Shou
1 Jalan Anak Bukit, Bukit Timah Plaza, #B1-55A, Singapore 588996