To celebrate my birthday, my hubby planned a surprise over the weekend. It turned out to be a couple spa session over at Kimiyo Spa along Killiney Road. I'm glad he actually check out the reviews for this spa before booking a session. It was quite highly rated on Google reviews.
When we reached there, the staff actually handed me an artificial rose. Though it was a nice gesture, it would have been better if they gifted something else like chocolates or a bouquet of dried flowers. I don't think anyone would want to keep a fake rose made out of sponge.
Couple Spa Package
He bought package A which is on promotion now. It includes a Jacuzzi Bath, Ganbanyoku and a 90-minutes Aroma Oil Massage. I guess it is all quite worth it because we were given a spacious VIP room and the masseuse assigned to us are really good.
The spa itself looks rather new and the rooms are very clean. There is even an entertainment room where there is a large screen for you to watch movies. But I am not too sure if it is open to all of their customers or not.
Our VIP Room
Their VIP room is quite spectacular and all of the treatments are done within the room. The room has an en suite shower room with Jacuzzi and steam room. The hot stone bed or Ganbanyouku is found right inside the steam room.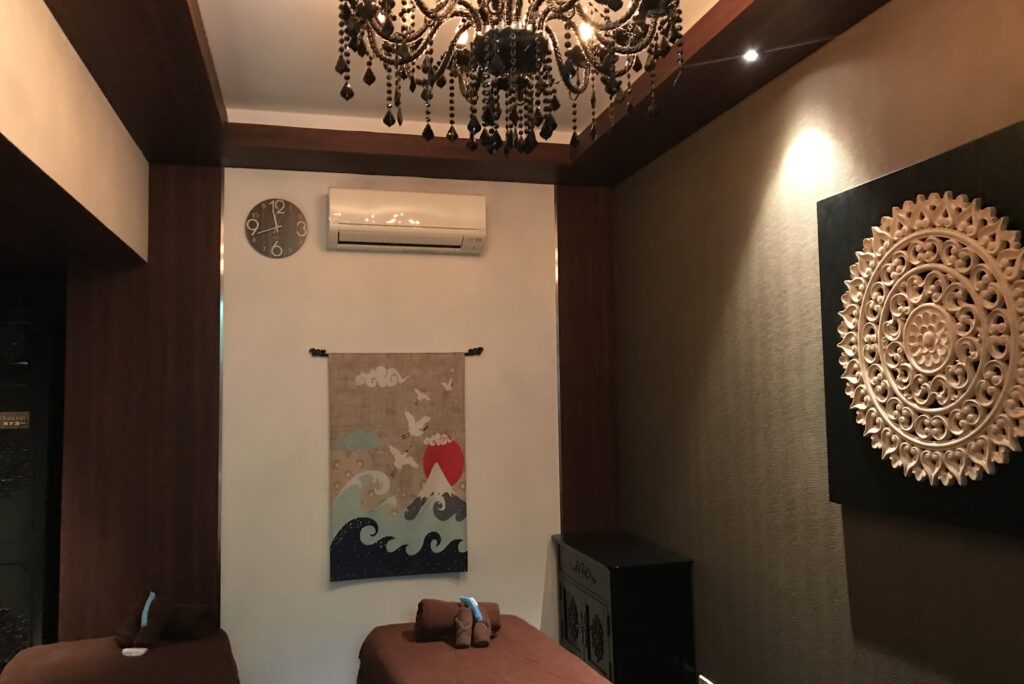 Their staff ushered us into the VIP room and asked us to change into their comfy bathrobes. She asked us to first head to the steam room for the Ganbanyouku session before dipping ourselves into the jacuzzi.
The VIP room is spacious. From the main air-conditioned treatment room, we were led to the bath area where you find the shower cubicle, jacuzzi bathtub and steam room. It looks like an extended open bath area but it is actually enclosed. If you look up, you will see an opening which is sealed by a frosted-glass panel which allows light to filter through. The design and interior of the bath area are reminiscent of a Balinese resort.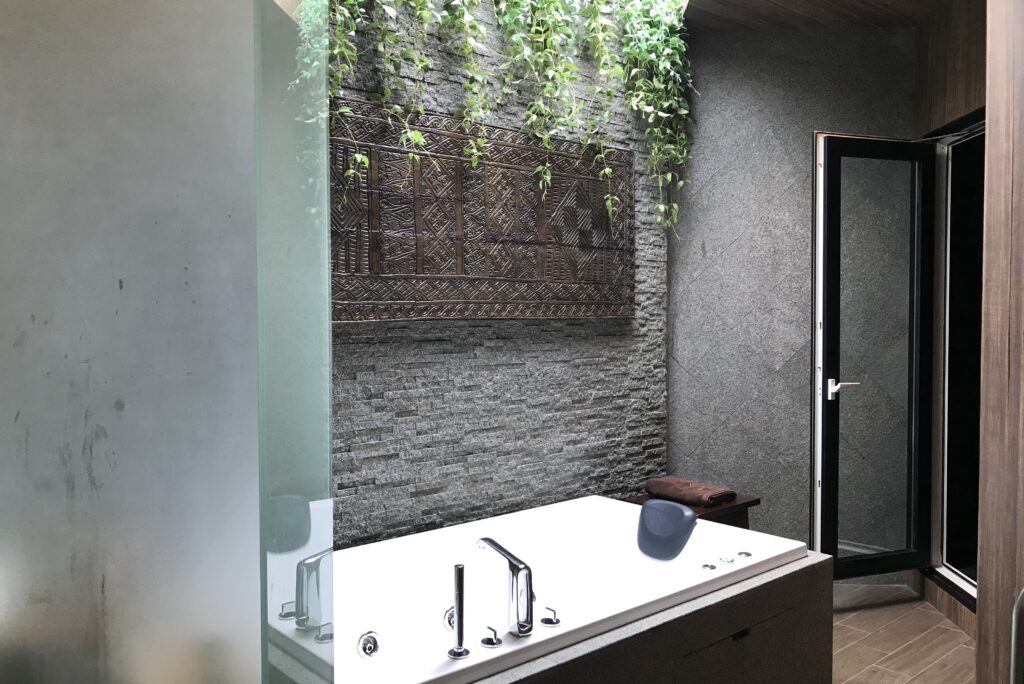 In need of a short getaway? A short spa retreat which transports you to Bali sounds like a really good idea to me, now that we are stuck in Singapore.
Ganbanyouku + Jacuzzi + Massage
We laid on the hot stone bed for about 30 minutes or so. We love this hot stone therapy session because it helps us to sweat which helps us in reducing water retention in our bodies.
While we are in the steam room, their staff came in to prepare our warm jacuzzi bath. So the moment we stepped right outside the steam room, we were greeted by a bathtub full of bubbles. We took off our robes, soaked into the warm Jacuzzi bath and played with the bubbles.
After about 20 minutes or so, we went for a quick shower. After about ten minutes or so, the masseuse came and start our Aroma oil massage therapy. We both enjoyed the massage a lot because the strokes and pressure applied came just about right. After the massage, the both of us looked so much slimmer because the massage promotes lymphatic drainage too.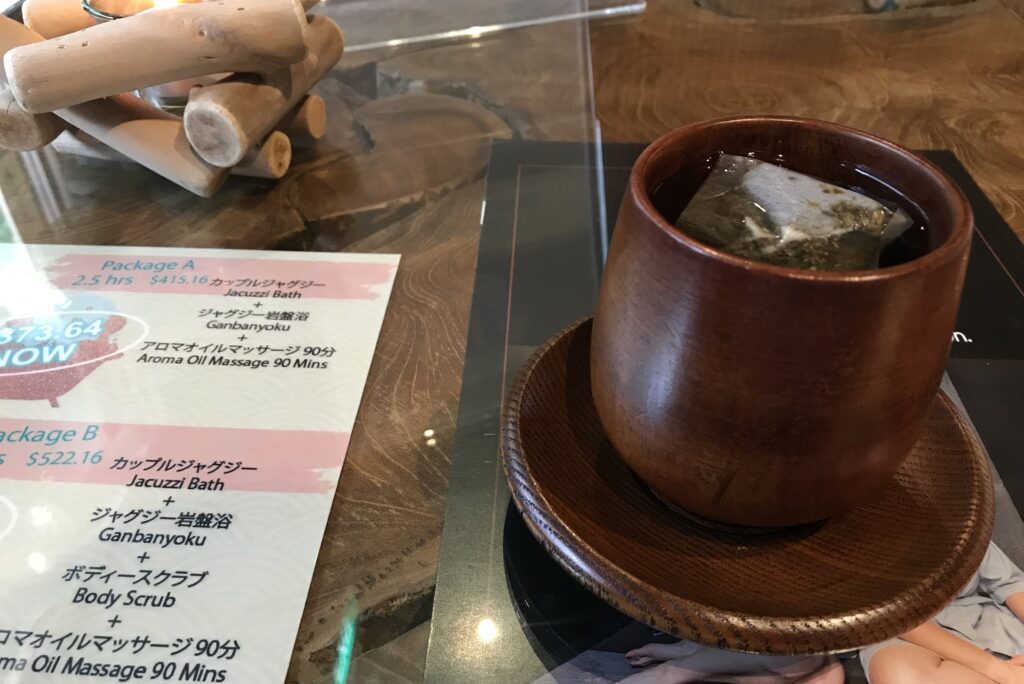 After we changed and left the room, they served us some hot tea. Overall, it was a good session. It would have been a lot better if they provided some warm dessert or snack after the pampering session.