Now that most of us can't travel abroad, we are constantly on a lookout for interesting places to check out. Likewise for myself, I have been hunting for hidden gems and lesser known food establishments in Singapore that offers great food. That's how I stumbled upon this Gurkha bistro at Bukit Timah Shopping Centre.
This eatery offers authentic Gurkha or Nepalese food which is prepared within their small tiny kitchen run by a mother and son from Nepal. Both of them are really friendly people. We saw that they actually take some time to make small conversations with their customers as they serve and prepare the dishes.
On the menu
I personally have not tried Nepalese dishes before but I have tried Bhutanese food when I travelled to Bhutan three years ago. Both cuisines are somewhat similar in nature, due to their geographical location. Nepalese cuisine in itself is like a hybrid of both Indian and Chinese cuisine. For instance, Momo or steam dumplings resembles very much like Chinese dumplings. Nepalese-style butter chicken is no different from the Indian butter chicken except it is more palatable and healthier.
Based on Google reviews, we decided to try the highly recommended items. They are Jimbu Butter chicken and Chicken Momo.
Nepalese Chicken Momo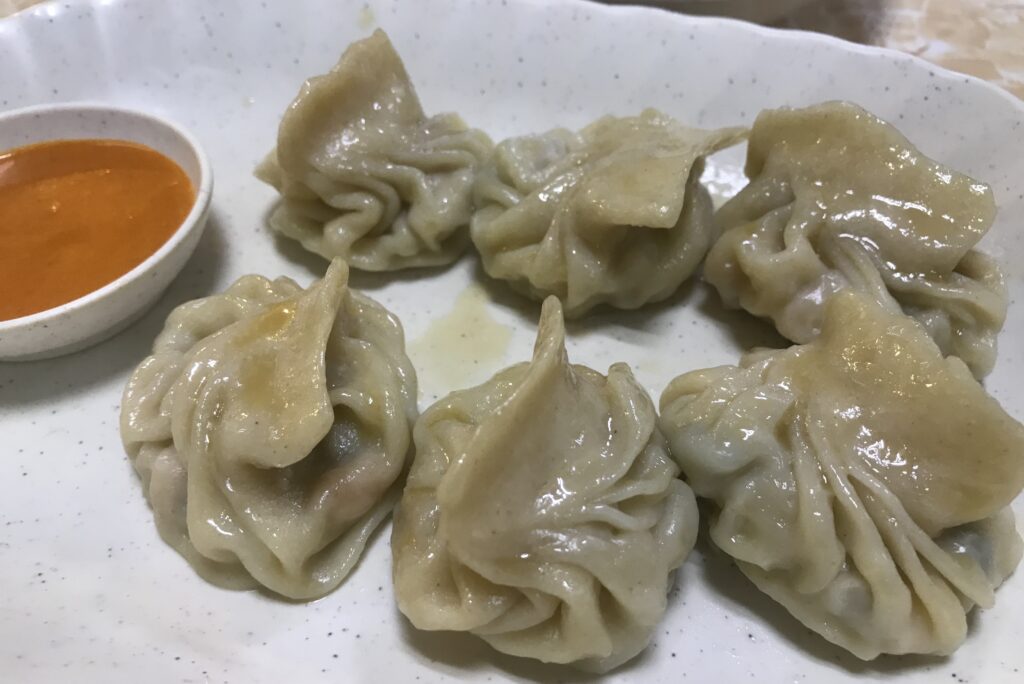 The eatery is really small and can only house about 12 customers at one seating. They told us that we have to be prepared to wait for about 30 minutes for the food to be ready. As such, when the dishes arrived, the food was still piping hot as they were served fresh right out of the stove.
The chicken momos came with some chilli dip. It tastes just like any regular Chinese dumplings, in my most honest opinion.
Nepalese Jimbu Butter Chicken Set
The highlight of my Nepali dining experience is probably their Jimbu Butter chicken. The set comes with 2 large pieces of Bare, a type of flat bread made of legumes, butter and Himalayan rock salt. The butter chicken, unlike the ones serve in Indian restaurants, are lighter in flavour and is not so spicy.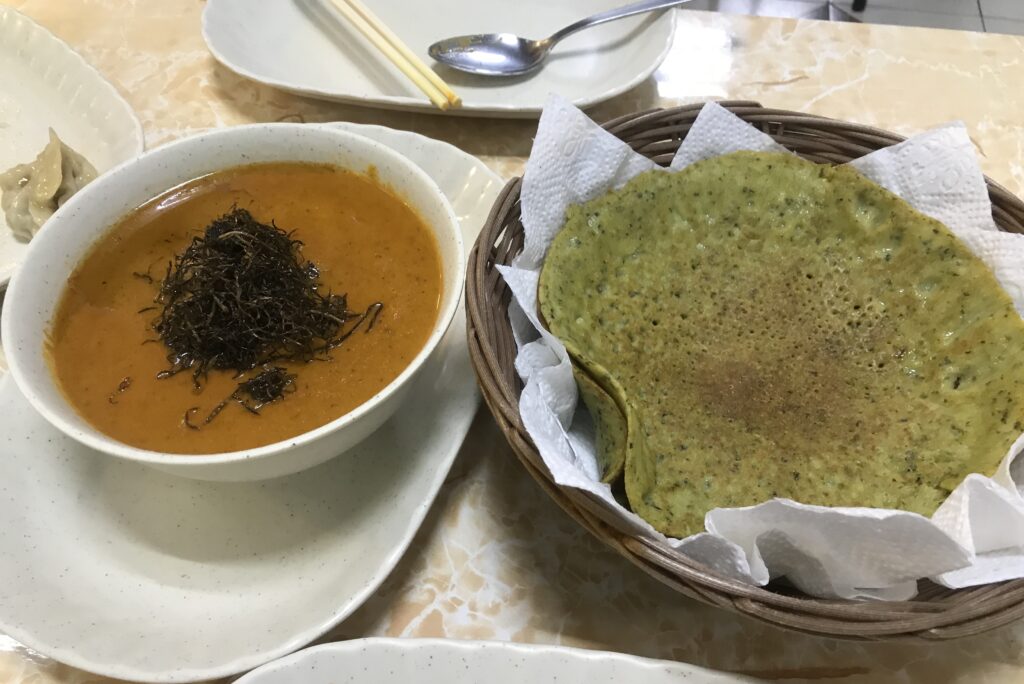 The Mother actually served us the dish. She even went on to explain the healthy benefits of Jimbu, which is a herb used commonly in Nepal. The bowl of butter chicken is served a handful of dried Jimbu which tastes somewhat like onions or chives. This seasonal herb has medicinal benefits which includes treating stomach disorders and alleviating high altitude sickness.
Nepali Bara
The butter chicken is best enjoyed with some Nepali flat bread, Bara, made from a lentil paste. It's moist and tasted very much like pancakes.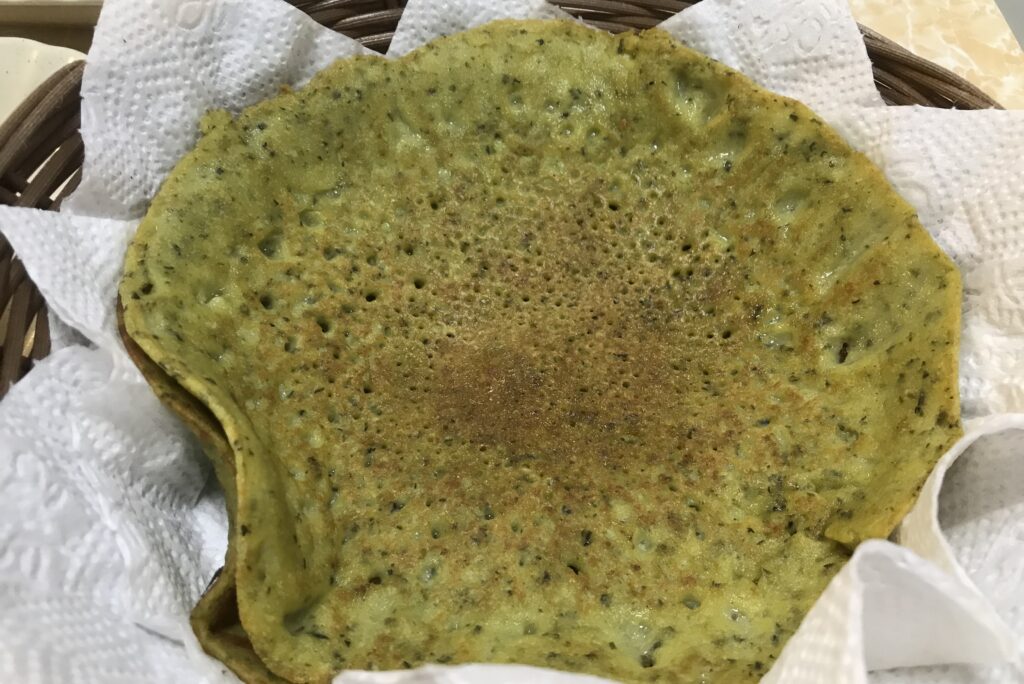 Overall, the food tasted very much like home-cooked meals prepared with the best quality ingredients. And one thing I really like about Nepalese cuisine is the tradition of using natural ingredients only. They do not use artificial seasonings like MSG and contains less fat. That explains why Nepalese cuisine are generally healthier than most South Asian cuisines.
I may not be able to travel around the world but I get to try various cuisines from other parts of the world in my tiny red dot. At least, we have a variety of food to choose from in Singapore.
LOMBA The Gurkha Restaurant
Address: #04-12 Bukit Timah Shopping Centre, 170 Upper Bukit Timah Rd, Singapore 588179