Just before the stricter measures kicked in last week, I managed to go for the Saturday Prosecco Brunch at The Cliff, Sofitel Singapore Sentosa. It's my first time dining at The Cliff and the dining experience was superb. The Cliff is an Italian restaurant at Sentosa which overlooks the South China Sea. The view there is simply amazing and it is definitely one of those romantic restaurants to fine dine with your date.
The View
You can choose to sit al fresco at the terrace or indoors, within the air-conditioned zones.
Free-flow Prosecco & Brunch Menu
The Saturday Brunch Prosecco includes free-flow Prosecco (Italian White wine) that complements with all the dishes in the brunch menu. For a start, they served us some freshly toasted bread with butter.
Next, we had mermaid oysters served with mignonette as well as toasted bread soaked in olive oil. Almost every dish comes with some form of toasts. Don't forget that Italians love their bread!
The dishes below are shared between me and my dining partner. It is quite a spread! Our brunch menu favourites are the toasted olive bread, soft scrambled egg with caviar and Hanger Steak Crostone.
Lastly, we had a huge slice of passionfruit with raspberry mousse cake to end of our wholesome Saturday brunch.
Mermaid Oysters with Caviar lime mignonette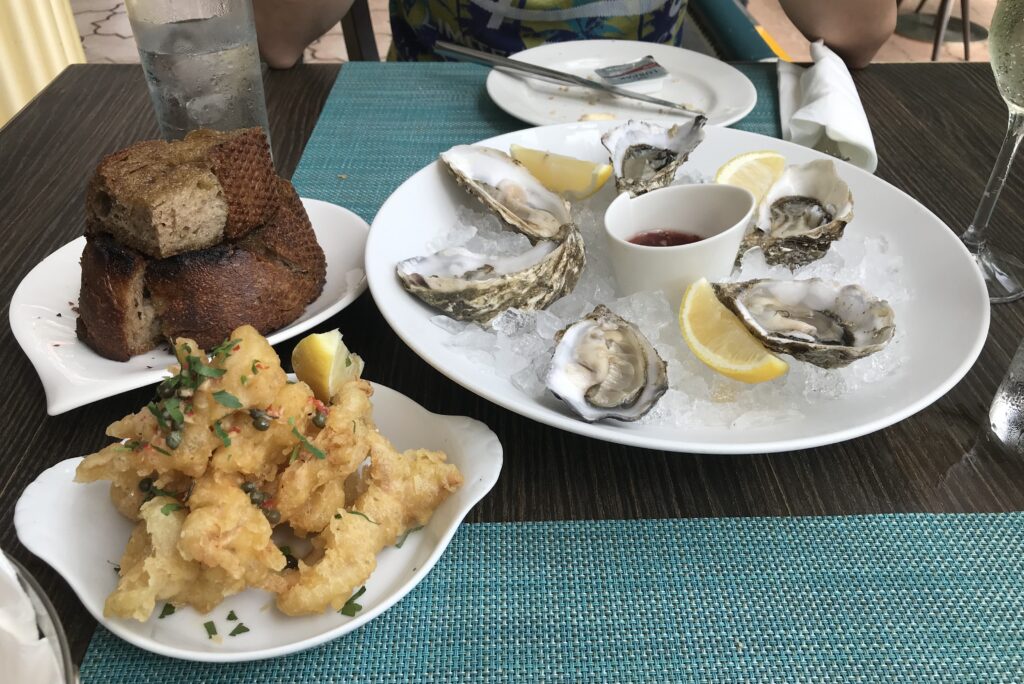 Charred Octopus (Fried baby squid with pickled chilli butter)
Toasted Olive bread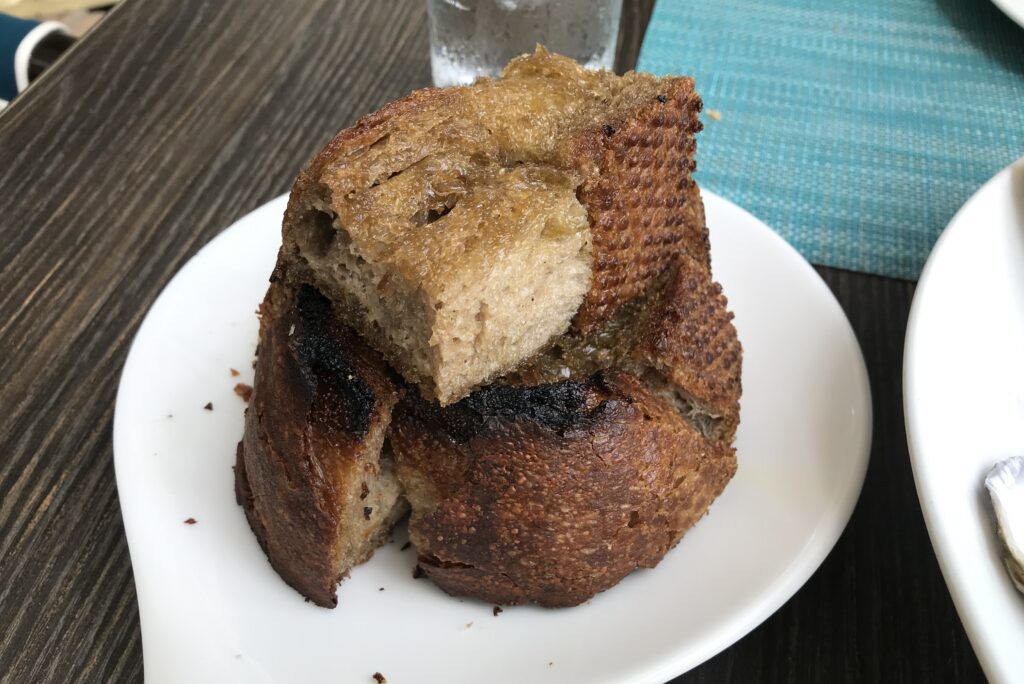 Asparagus Alla Veneta (Soft-boiled egg salad, pickled mustard seed and Prosciutto San Danielle)
Soft Scrambled Egg and Caviar (Spinach, Creme Fraiche, dill and sourdough toast)
Hanger Steak Crostone (Salsa di pepe verde, chard and fried egg)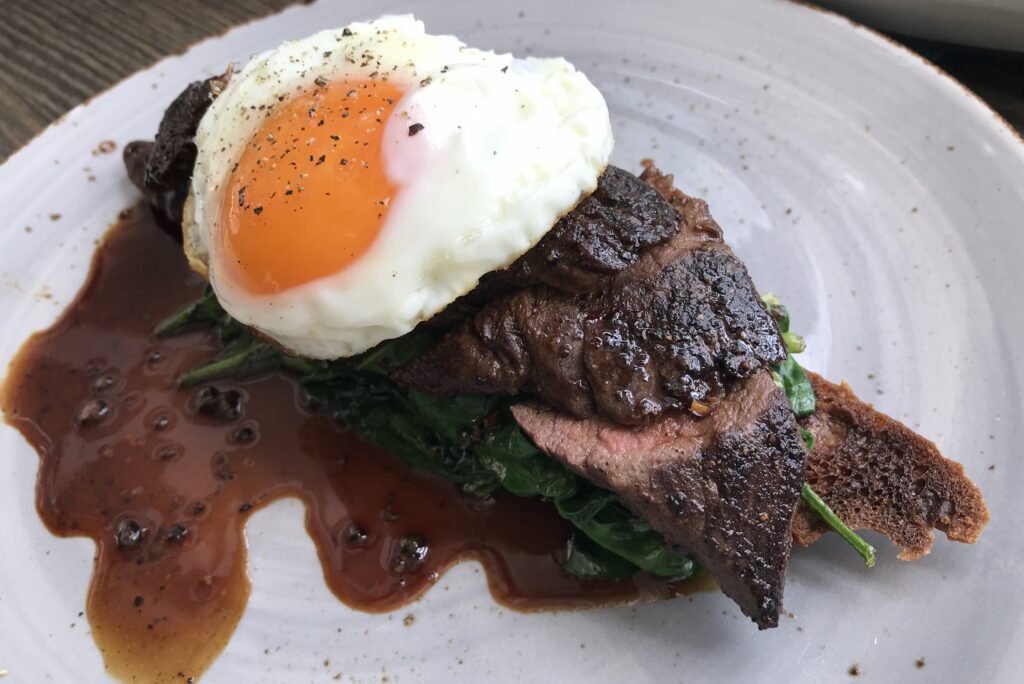 Spring Panzanella (Spring vegetables, mozzarella di bufala, cucumber, sunflower seeds, torn croutons and buttermilk-herb dressing)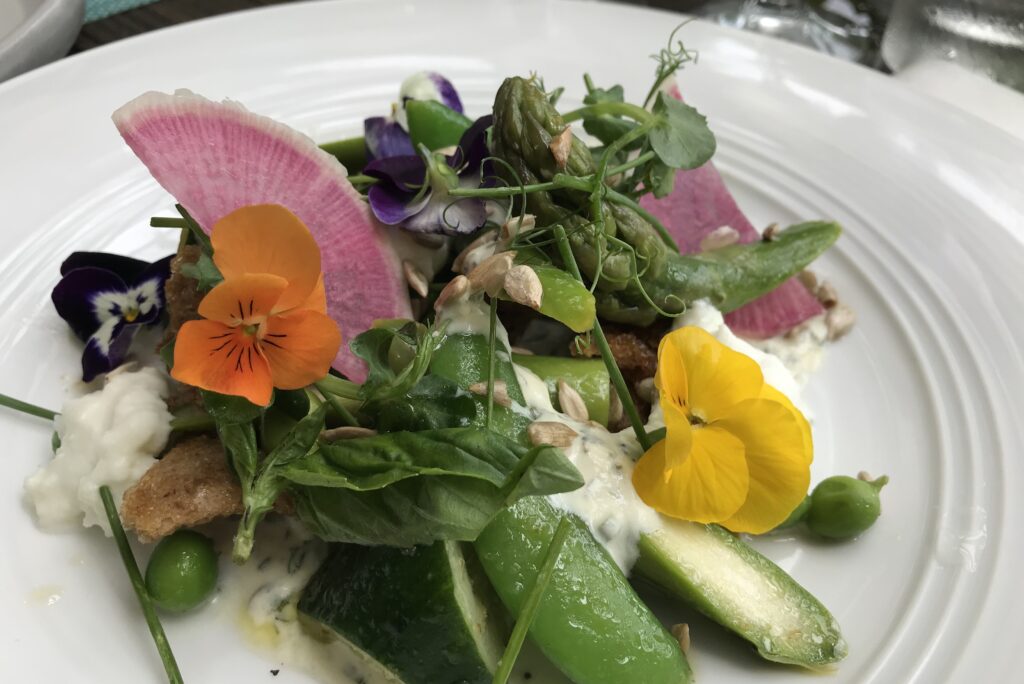 Passionfruit and raspberry mousse, Grand Marnier Macerated Raspberry
We relatively enjoyed our Saturday brunch and their service is great. Their ratings on Google doesn't do justice to what their impeccable service and quality Italian food. Based on my dining experience, I would have given at 4.5 out of 5 stars.
Prices: $85+ per diner, top up $48++ for free flow of Prosecco, wine and beer or top up $68++ for free-flow of Perrier cocktails, wine and beer.