Singapore had kickstarted Phase 2 again but this time, things are not so bad. We are still able to carry out our day-to-day activities which does not involve us taking our masks off. Museums in Singapore, such as the ArtScience Museum, is still open to the public during this period of time. However, I am not too sure if there would be a queue with the enhanced social distancing measures. Thankfully, I was able to check out the latest exhibit, STAR WARS™ Identities, before the stricter measures kicked in.
STAR WARS™ Identities
I came to this exhibition expecting that I would be diving in to understand more about the STAR WARS™ triologies. But it turns out to be otherwise; instead, the exhibit reveals about the heart and soul of this epic space opera. It focuses more about the Star Wars characters and how each character is shaped in the story. You are also invited to discover and understand more about your personality traits as you visit the various interactive booths.
After checking in, we were each given a RFID wristband to put on. And the first thing we did was to activate our RFID bands and then proceeded to watch an introductory video.
Besides understanding more about each Star Wars character, we also managed to get an up close look of the 200 original movie props, artworks, costumes and even models of the famed star ships like the Millennium Falcon and the Star Destroyer.
Take a selfie with your favourite Star Wars character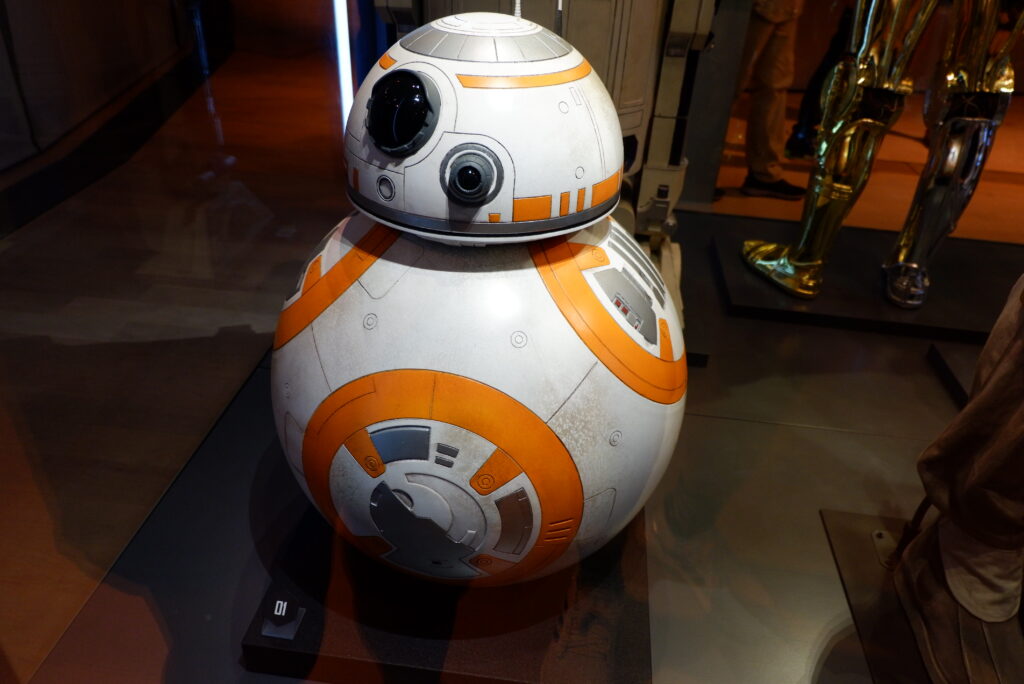 You can also take a photo with the life-sized Star Wars figurines like BB-8, Chewbacca, storm troopers, Darth Vader and more.
Design Your Own Star Wars Hero
Which Star Wars character best represent you? Build your own personal and unique Star Wars identity through the interactive kiosks. You will just need to scan with your RFID bands to capture all your options and choices made at each station.
Exhibition Highlights
The highlight of this exhibition for me is the Star Wars spaceships model display. Though it is not life-size models, it gives you an idea of how each starship looks like.
Would you choose the light or the dark side?
At the end of the exhibit, you will be invited to choose either the light or dark side. Which side would you choose?
May the force be with you.
Also, check out the following events.
Star Wars Identities Exhibition Tour: 14 & 28 May, 11 Jun: 7pm | S$5 per participant (up to 10 participants)