Thanks to Google reviews, I was able to find this dessert cafe called Sweet Reservations which offers great Bingsu (Korean Shaved Ice dessert) and waffles at reasonable prices. It's actually tucked away in a neighbourhood shopping centre called Rivervale Plaza so it is actually quite hidden. When we went there, there were only a few customers on a Saturday afternoon.
On their menu
Their prices for both Bingsu and waffles start from $5.80. Besides bingsu and waffles, they also offer dessert toasts, ice cream and beverages. Based on Google reviews, most recommended their Injeolmi bingsu and buttermilk waffles with ice cream. I personally have been there twice to try out the desserts and had to agree with the Google reviews and ratings of this place!
Earl Grey BBT Bingsu
On my first visit, I tried their Earl Grey Bubble tea bingsu. I ordered their large size but it wasn't that large. However, it was sufficient for two to share. It comes with a large scoop of Earl Grey ice cream. To me, what makes it so attractive is the novelty of it. I haven't tried a BBT bingsu before and the chewy bobas actually complemented so well with the milk ice shavings and ice cream.
Mixed Waffles (Red velvet and buttermilk) with Matcha ice cream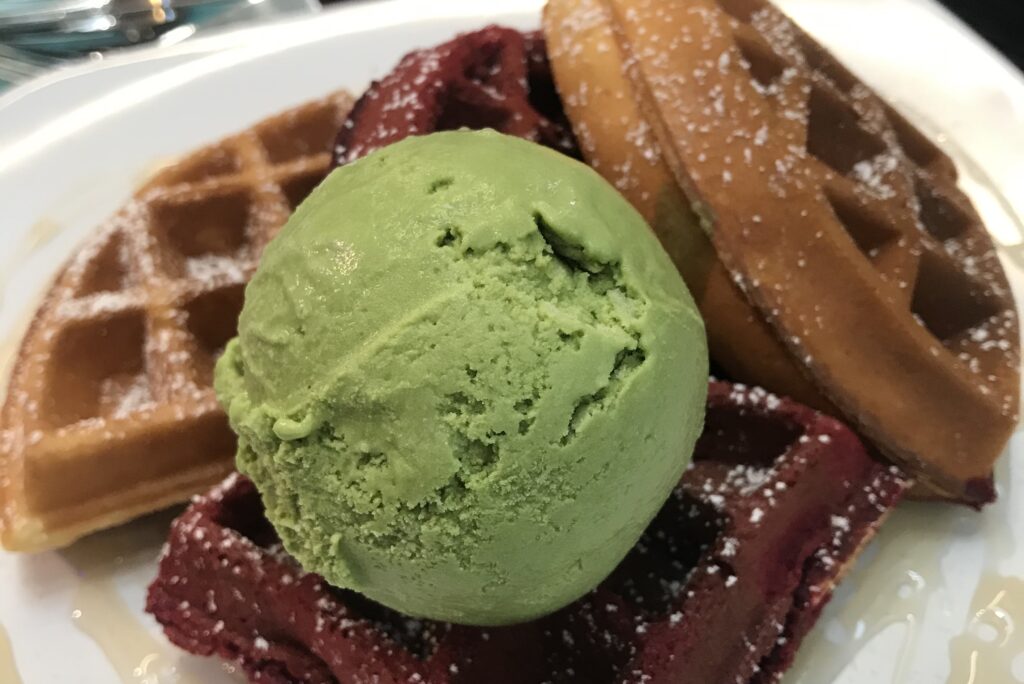 On our second visit, we tried their waffles with ice cream. The waffles are drizzled with honey and dusted with icing sugar. It was decent tasting and the Matcha ice cream was great. For the price paid, it was totally worth it. The waffles alone costs $5.80 and each scoop of ice cream starts from $3. I don't think you can get ice cream with waffles elsewhere for less than $10.
Injeolmi Bingsu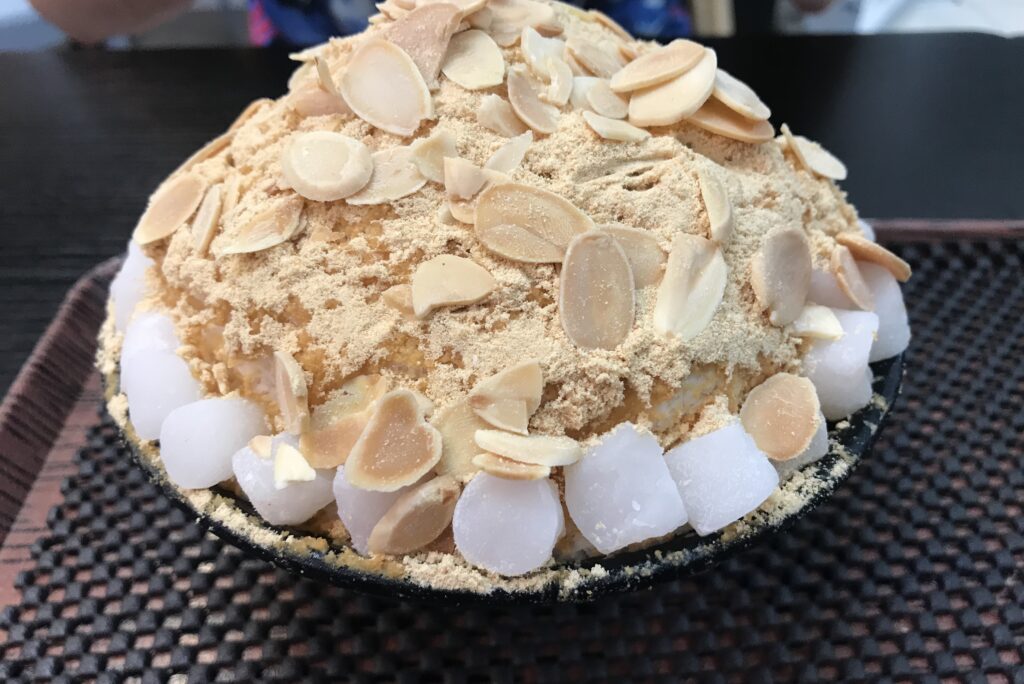 We went with the popular item and I was so glad that we did! The thinly-cut ice shavings were dusted with Gomul or roasted soybean powder and almond flakes topping it off with chunks of rice flour cake. I like that their bingsu, in general, are not overly sweet. It has a right amount of sweetness which makes it still palatable.
Their milk ice shavings did not melt until we stuff it into our mouth. It's just a delightful treat and I finally understood why others would highly recommend this dish too.
Injeolmi Toast with Cheese
We wanted to try their new festive-themed bingsu but we also wanted to try their toasts. Their staff suggested that we could try their Injeolmi toast with cheese. It turns out to be really lovely and somewhat interesting. The toast is covered with a generous amount of roasted soybean powder with almond flakes. To sweeten things up, they add a touch of honey.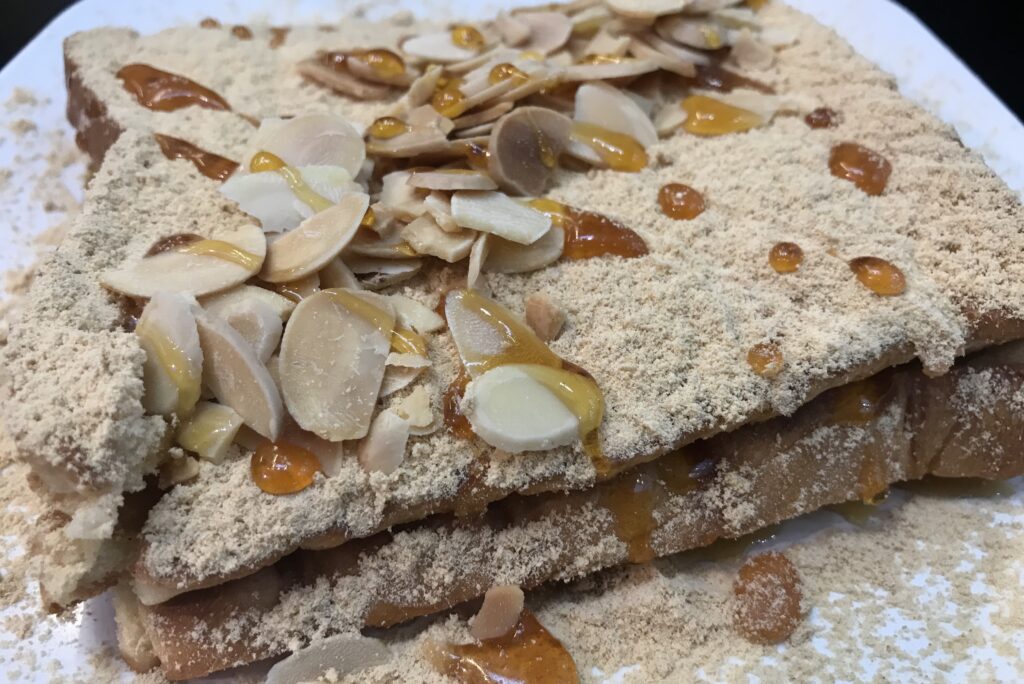 What's awaiting for me is the molten sticky rice cake (similar to mocha) sandwiched between the two slices of toast. Holding the two slices of toast together is also the melted cheese which helps balance out all the sweetness. The taste is really subjective as some might not really enjoy the contrast in taste.
Nevertheless, it is still a nice treat. But personally, I would still go for the bingsu and waffles anytime.
Do check out this Korean dessert cafe before it gets too crowded. The seating area is rather small and can only house less than 20 people at one seating.
Do come back to my blog to discover more hidden gems in Singapore with me!
Sweet Reservations
Address: 118 Rivervale Drive #01-K20 & K21, Singapore 540118