You may have come across this K-drama video clip featuring Singapore's beloved truffle chips brand, Aroma Truffle on social media but who knew that the chips caused a stir in Korea? Like how it took Singapore by storm with their richly-flavoured truffle snacks and Truffle Durian mooncakes.
How it went viral?
The chips were first featured on a well-known Korean television series called 'Sell Your Haunted House' in the episode broadcasted on April 14th 2021. During that episode, Korean actress Jang Nara, playing as Hong Ji-ah, quipped that the truffle chips is her favourite snack with beer.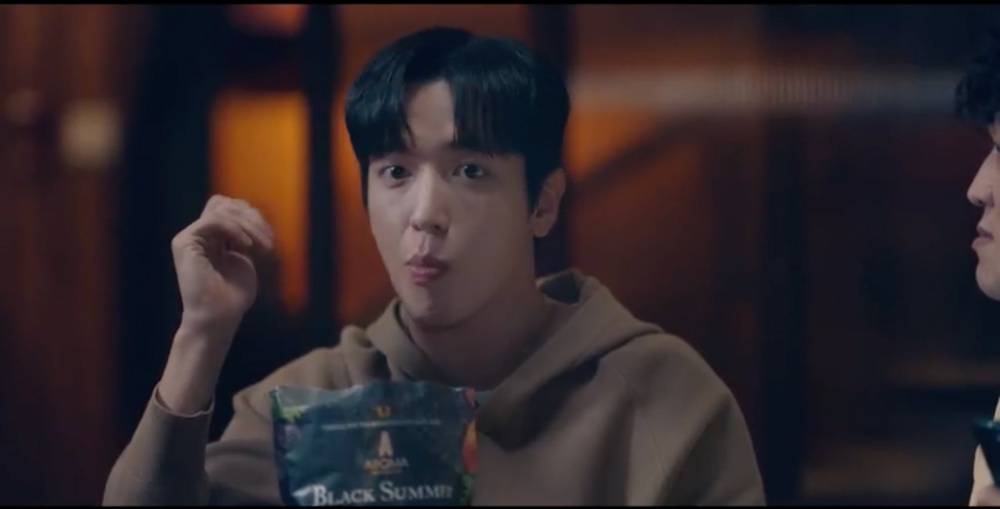 But that's not all. When Vice-Chairman of Shinsegae, Mr Jung Yong-jin declared his love for Aroma Truffle Chips on Instagram, the popularity of the chips skyrocketed. Shinsegae is a department store franchise in South Korea and was originally part of the Samsung Group. Don't be surprise to see Aroma Truffle chips booth at Shinsegae the next time you visit South Korea.
Mr Jung's Instagram post has unleashed the true potential of social media with an overwhelming increase in sales for Aroma Truffle. The purchases are coming in ten times more than before.
The chips are currently sold via Korean-based e-commerce stores, such as Market Kurly and Coupang.
Are these chips worth the hype?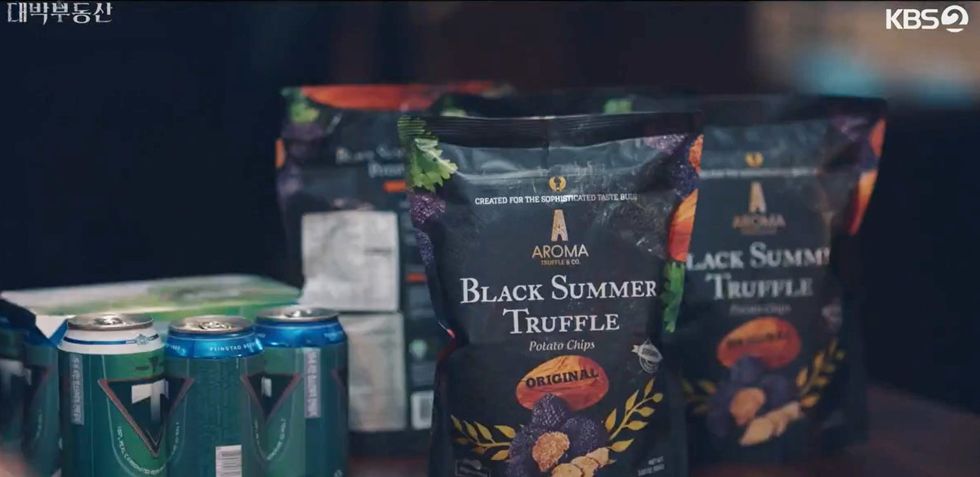 If you have not tried these truffle chips before, you are totally missing out! Their truffle chips boast a rich truffle flavour which has this earthy hazelnut and garlicky undertones. These savoury chips are also garnished with a mix of herbs and spices like parsley, dill, garlic and sea salt.
Each bag of Aroma Truffle chips retails at $10 and can be purchased at their main stores at Plaza Singapura, Chinatown Point and Westgate Mall. They are also available on Aroma Truffle E-shop, Shopee and Lazada.
They have also recently launch a new flavour, Black Summer Truffle Potato Chips (Fiery Mala) as part of their Crazy Hot Asian series. If you're a true Mala fan, you just have to give it a try. The combo of Truffle and Mala is sure to knock you out. (Sharing is caring, don't finish the bag of chips on your own. Seal it and save it for later.)