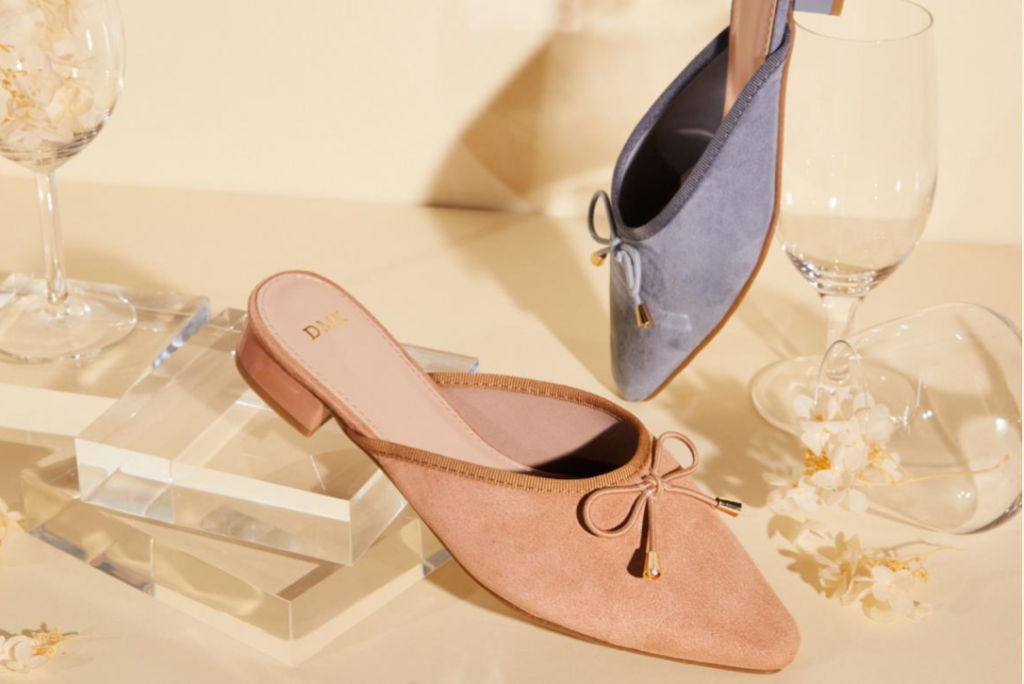 Homegrown shoe brand DMK has just launched their August collection, featuring 6 different styles of trendy sandals and pumps in pretty neutral and pastel shades for everyday wear. This new collection of sandals and pumps has softer straps, a well-cushioned base, extra-comfy inner lining, a wide toe box specifically suited for those with wide feet or bunions (bony bumps).
I don't know about you but the weather is so hot these days that I prefer wearing a pair of sandals to match my light and casual airy outfits. I'm a sandals-type of girl because it is such a versatile pair of shoes that fit any occasions. Now that I spend a lot more time exploring Singapore on my feet, I need a comfy pair of sandals that offers great foot support and are easy to throw on. And it looks like DMK might just have the right sandals or pumps you and I need this season.
1. Strappy Love Toe-Ring Flat Sandals
These lightweight strappy flat sandals features a mini heel to give you the extra height you need. The metallic finish on the heels adds a subtle modishness to your outfits.
2. So Strappy Flat Sandals
This dual-colour toned soft strappy sandals comes with a unique round heel for an added cuteness and back heel strap for a better fit. It's perfect for those who are looking to own a pair of sandals that stands out from the rest. This pair of shoe is a statement piece.
3. Take A Shot Flat Sandals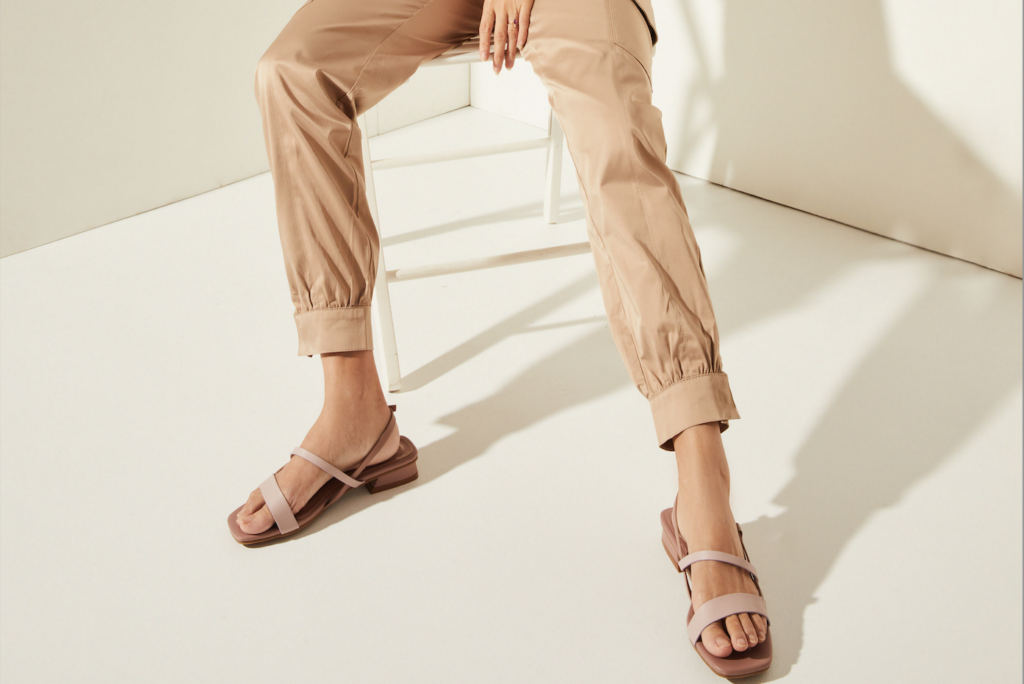 The asymmetrical strappy flat sandals boast a unique strap design which makes your footwear stands out from the rest. It makes a good statement accessory to jazz up your outfit-of-the-day. It comes with soft straps and well-cushioned based for extra feet hugs. If you have wide-feet, this pair of sandals is for you.
4. Between Lines Flat Sandals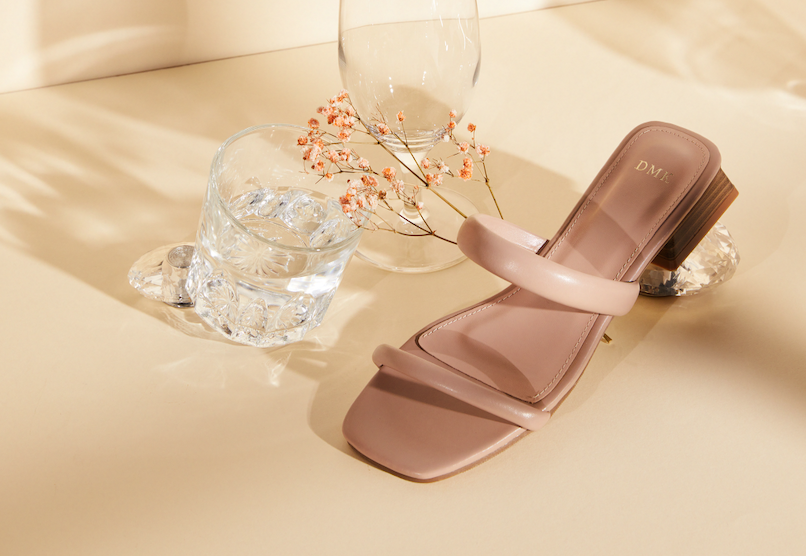 This simple yet classic flat sandals is easy to slip on. It has a minimalist double strap design as well as a mini heel for that extra height. It's great for casual dates like a picnic date in the park.
6. Woven Up Flat Sandals
These woven straps flat sandals now comes with an extra fluffy cloud-like cushioned base for a better foot support. You can easily slip on these versatile sandals for your quick coffee runs or errands without. It comes with warm neutral shades that matches any outfits.
6. Strip Strap Flat Pumps
These strappy flat pumps is designed with a removable ankle strap so that you can achieve two looks with one pair of shoe. For a classy elegant look, you can pair the ankle straps with a beautiful shift dress or a formal work wear. For a more casual look, you can simply remove the ankle straps and pair it with your denim staples.
The pumps itself also has a generous toe box and lined with the softest cushion for a comfortable snug fit.
National Day 2021 Promo
In conjunction with Singapore's National Day 2021, DMK is inviting you to guess any of the top five common Singaporean female names. If you are able to get all the answers correct, you will be able to enjoy $5 off your second purchase in the entire month of August. Visit any of DMK's 7 store outlets in Singapore for more details.