Global Fashion house, Coach has launched their first-ever concept store in Singapore to celebrate Coach's timeless styles and its commitment towards sustainability. The 'Tomorrow's Vintage' concept store is inspired by Coach's heritage and commitment to restoring, repurposing and reimagining.
Where and when?
The pop-up store will be open to public from August 21. 2021 to September 12, 2021. It is hosted in a conservation shophouse at 1 Teck Lim Road, close to Keong Saik Street where it is dotted with many beautiful vintage-looking shophouses too.
You can find bags from iconic Coach bags from Coach's archival collection as well as classic designs from Bonnie Cashin's era such as the Ergo and the Cashin and a selection of re-released Coach Originals bags.
In honour of the brand's 80th anniversary, the store space will pay homage to Coach stores from the past. There's a vintage television in the store that showcases films featuring Coach's renowned leather restoration specialist Debi the Restorer.
Coach Craftsmanship Bar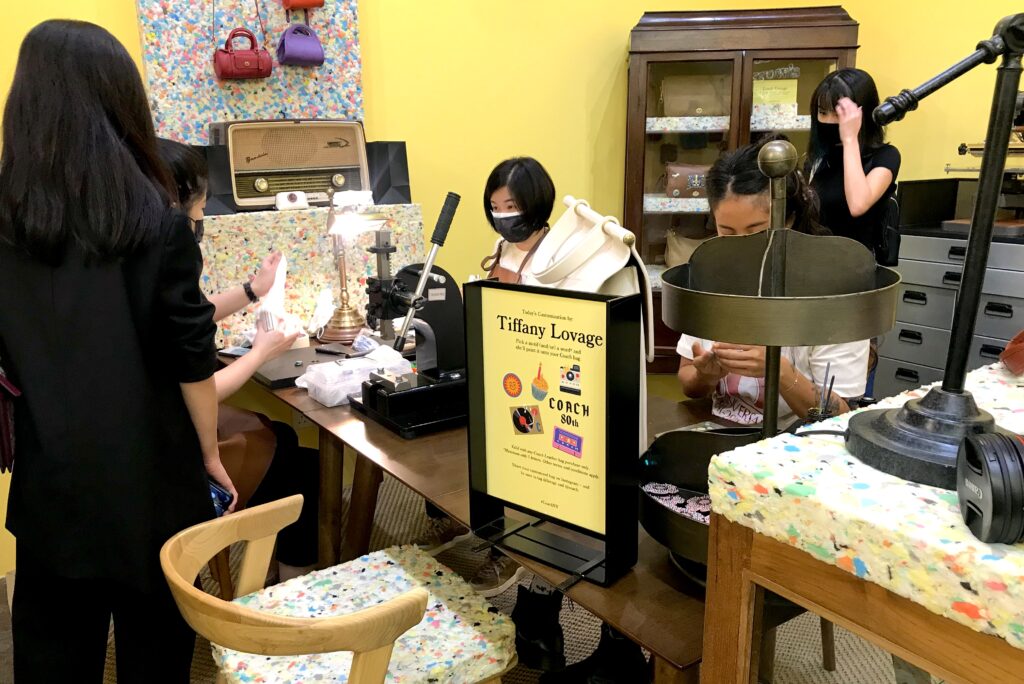 The store will also feature a limited-edition pop-up of the famous Coach Craftsmanship bar. They will be offering leather cleaning, monogramming and customization services by a dedicated craftsman trained by Mauricio Alvarado who is one of Coach's master craftsmen in New York City.
Other Pop-up store activities
From August 21 to 22 and September 3 to 5, you can have your bags customised by Singapore artist Tiffany Lovage.
From August 27 to 29 and September 10 to 12, professional embroider Zoey Wong will be on-site to personalise your Coach leather goods.
What's cool?
Coach has partnered with Big Crown Records to curate a playlist for the Tomorrow's Vintage pop-up store and a selection of vinyl records for display. As you shop around for a vintage Coach bag, you can vibe to the music played behind.
There are a couple of photo spots where you can capture that perfect photo for your Instagram.
Stand a chance to win a prize from Coach
Adding a local touch to the store is the Tikam Tikam game where you get to pick a random number from the Tikam board. You might be able to win a complimentary Coach create pin or patch. (I heard that there are vouchers to be won too!)
Address: 1 Teck Lim Road, Singapore 088379
Opens from 21 August to 12 September 2021 only, between 12.00 pm to 9.00pm (closed on Mondays).