To make your home as functional, practical and comfortable as possible, you need to ensure that you choose the right furniture for your home. Selecting suitable pieces of furniture that fit the space well, serve a function and look great can be challenging. However, with careful planning, you can actually make your space more liveable with ease.
Whether you are buying a new house, moving home, or you are simply aiming to make your current living space a little more comfortable and inviting, it is crucial that you choose the right furniture. While some people like to have their homes fully furnished with every type of furnitures, others prefer to go minimalist, going with the only the essential furnishings. Whatever your personal style is, here are four essential pieces of furniture which are worth investing in.
1. A Comfortable Bed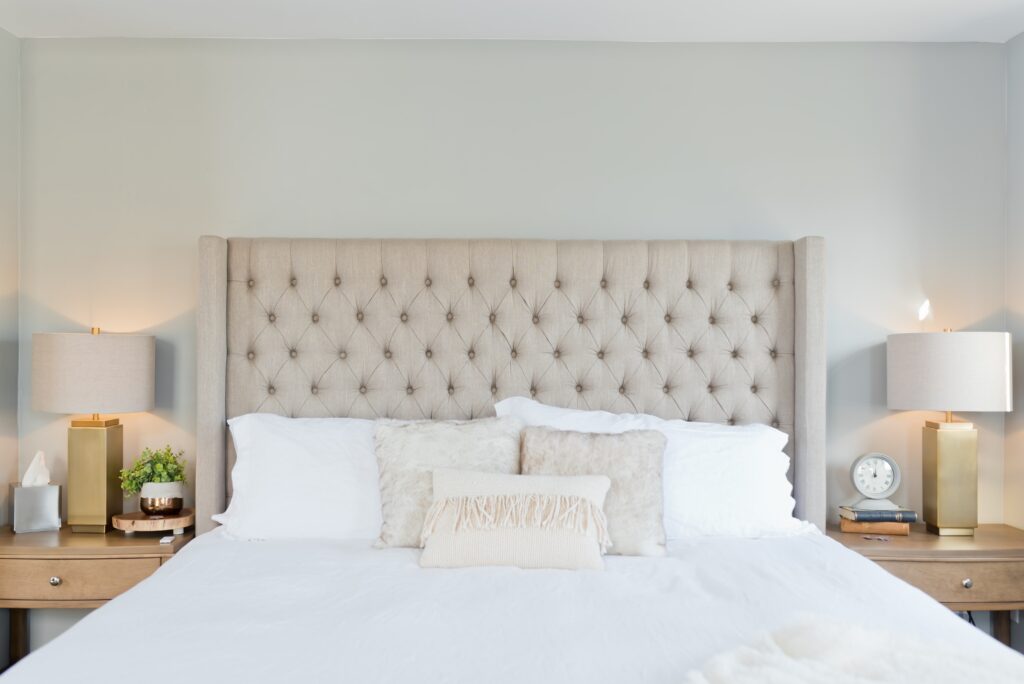 Having a rickety bed will lead to you not getting the rest that you need and being uncomfortable throughout the night which can lead to a whole host of health issues. When you're looking at beds for your home, you need to ensure that you choose bed frames that are sturdy enough to hold both the base and mattress in position.
Your choice of mattress is also critical and can be the difference between you getting the quality sleep you need or waking up every morning feeling uncomfortable and unrested. The right mattress should provide you with the support for your spine and comfort you need to sleep soundly.
2. Quality Couch
Regardless of whether you live in a studio apartment or a large house, you are going to need somewhere to relax at the end of a busy day. From reading to watching TV, listening to music and relaxing with friends, it is important that you have a comfortable couch to sink into during your downtime. With a good comfy couch, you will also find yourself spending more time in the living room.
Be sure to choose a couch that is big enough to accommodate all the people who live with you so that everyone has somewhere to sit when you're watching a movie, chatting about your day or simply relaxing after a long day at the office.
3. Side Tables
Side tables might not seem like an absolute necessity in your home but they are a must for keeping glasses of water, books or spectacles within reach. Should you wish to balance the look and aesthetics of your room, you really need to strategically place side tables throughout your home in places where they are needed the most. Next to your bed, beside the couch or in the hallway are all areas in your home where a side table can be useful. The additional of this small furniture can instantly make your home interior look more put together. Besides, choosing side tables of different styles can add an eclectic look to your interior decor.
4. Lighting Choices
While lighting may not strictly be considered furniture, it is key in making your home more liveable and functional. Bedside lamps are essential to provide suitable light for people to read books or magazines while in bed, bright overhead kitchen lights make it easier to prepare food and soft accent lighting can be a great addition to your living room, allowing you to create a more relaxing ambience.
Light fittings and lamps come in all sorts of shapes and sizes nowadays, so be sure to choose a solution that will best fit the overall aesthetic of your home while also providing you with all of the functionality that you need.
Choose The Right Pieces Of Furniture To Fit Your Home
As every home is different, it is crucial that you choose furniture that not only fits your space but that will also make your home more liveable. Begin with the furniture pieces discussed above and start taking the first steps to make your home more comfortable and practical moving forward. After which, you can look into accent pieces and other home decor to add an edge to your living space.