Count yourself lucky if you managed to get hold of Chef Matin's pastries before they got sold out. With the new heightened Phase 2 alert, Le Matin Patisserie is now bringing their gourmet sweet and savoury pastries right to your doorstep. However, you got to be quick because their sweet pastry box, Le Matin Basics (Magnifique Matin) always gets sold out real quick.
I'd say I'm really fortunate to be trying out both of Le Matin's sweet and savoury pastries, along with their bottled coffees and chocolate. It was my most anticipated food delivery and when the pastries arrived, I wasn't disappointed at all. The pastries turn out to be way better than what I've expected. And what truly blown me away were their savoury pastries which each literally taste like a main course served at a fine-dining restaurant. Needless to say that Chef Matin is not only talented with sweet bakes but also with savoury pastries too.
Who is Chef Matin?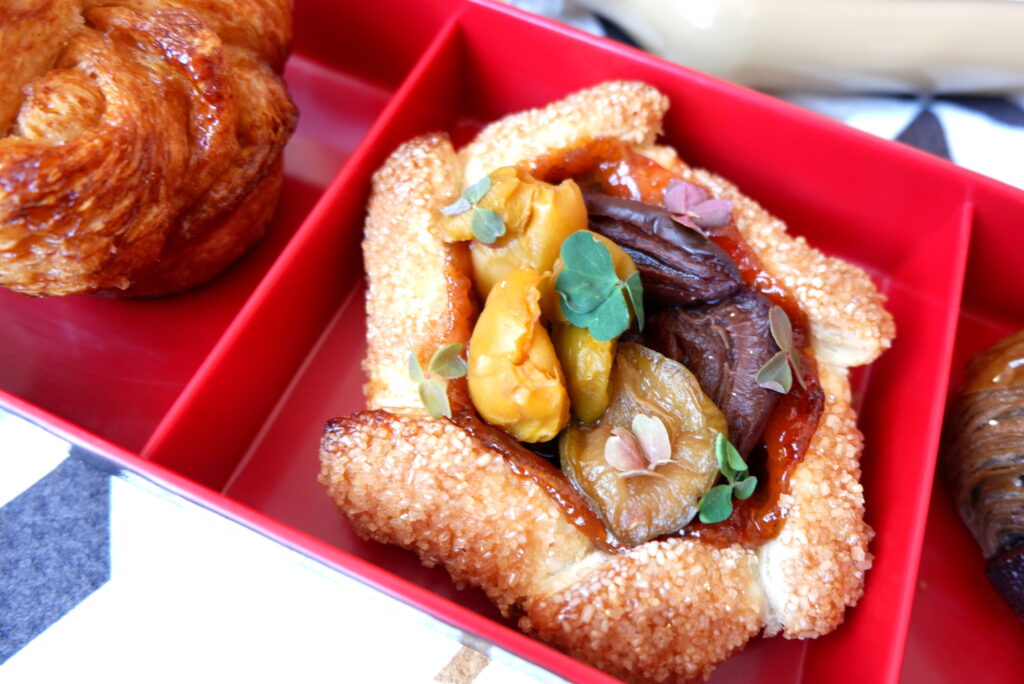 The chef and owner of this patisserie is none other than Mohamed Al-Matin. He is a pastry chef graduate of Le Cordon Bleu Sydney and has worked at top restaurants, such as Noma, Andre & QUAY, as well as renown patisseries like Adriano Zumbo and Black Star Pastry.
He has since returned to Singapore from Copenhagen in January 2020, and built a patisserie from the ground up to let everyone in Singapore try his wonderful pastry creations. Their test Kitchen is located at 10 Raeburn Park where you can do dine in at their small-seated areas (available only after measures dining-in measures are lifted) or takeouts.
Their test Kitchen opens every Wednesdays to Sundays, from 8 am to 5 pm. Most of the popular pastries would have sold out by the afternoon so do drop by early if you want to get your hands on their all-time favourite Kouign-Amann and Pain Au Chocolat.
Home brewed Coffee and Chocolate bottled drinks
Other than pastries, they also brew their very own coffee in-house by their talented baristas. There's black coffee, white coffee, oat coffee and chocolate. My personal favourite is their oat milk coffee because it has this unique rich nutty taste to the coffee. The chocolate is really lovely because it's rich and super velvety in texture. All these bottles drinks would go well with the pastries.
Le Matin Basics: Magnifique Matin (Sweet Pastry Box)
This pastry box promises you a grand breakfast with five delectable pastries: Kouign Amann, Pain Au Chocolate, Lacto-fermented Plum Galette, Brioche Feuilette and Bread & Butter Pudding. What stood out for me is their Kouign Amann which is hands down the best Kouign Amann I've ever tasted. It is what it is supposed to be – buttery, sugary and bursting with caramel flavour. There's a beautiful crunch on the outside layers of the pastry as well. It's an epitome of a good French pastry. Enough said. Just go get them yourself!
The Pain Au Chocolate is another stellar creation of Chef Matin. I could not help but to marvel at the beautiful chocolate glaze which is speckled with bits of gold flakes. It's a piece of art which I could not bear to destroy. Stuffed with luscious Valrhona dark chocolate, this delicate chocolate croissant is truly a delight to have for breakfast.
The Savoury Box : Assemblage
If I'm yearning to go for a fine-dining meal but could not manage to book a table or whatsoever, I would order myself a box of Le Matin's savoury pastries and binge-watch Emily in Paris on Netflix. These savoury pastries are not your ordinary meat pies or sausage rolls. These are gourmet savoury pastries which worthy of serving at fine-dining restaurants.
There's Lamb and Red Wine Pie, Wagyu & Bone Marrow sausage roll, Escargot Escargot and Beef Tongue and Cheese Croissant Panini. My favourite has got to be their Escargot Escargot. It's a traditional croissant pastry shaped like a snail and stuffed with juicy escargots from France. The pastry is further coated generously with garlic crumb, garlic butter and a swirl of parsley Chimichurri. It's such a beauty to look at too!
These mouth-watering savoury pastries are super worth a try. Thank goodness there are still more delivery slots left for the savoury box.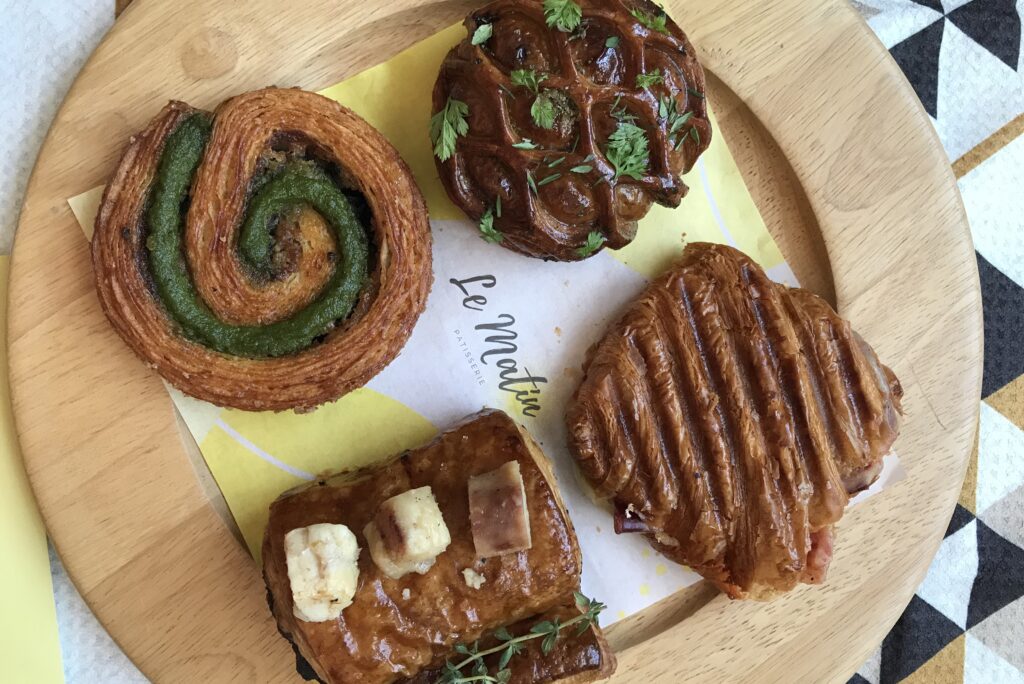 Qu'est-ce que tu attends? (What are you waiting for?)
Le Matin Patisserie delivers every Wednesdays to Sundays. Check out more details on their website. Le Matin basics costs $35 while the savoury box costs $58.