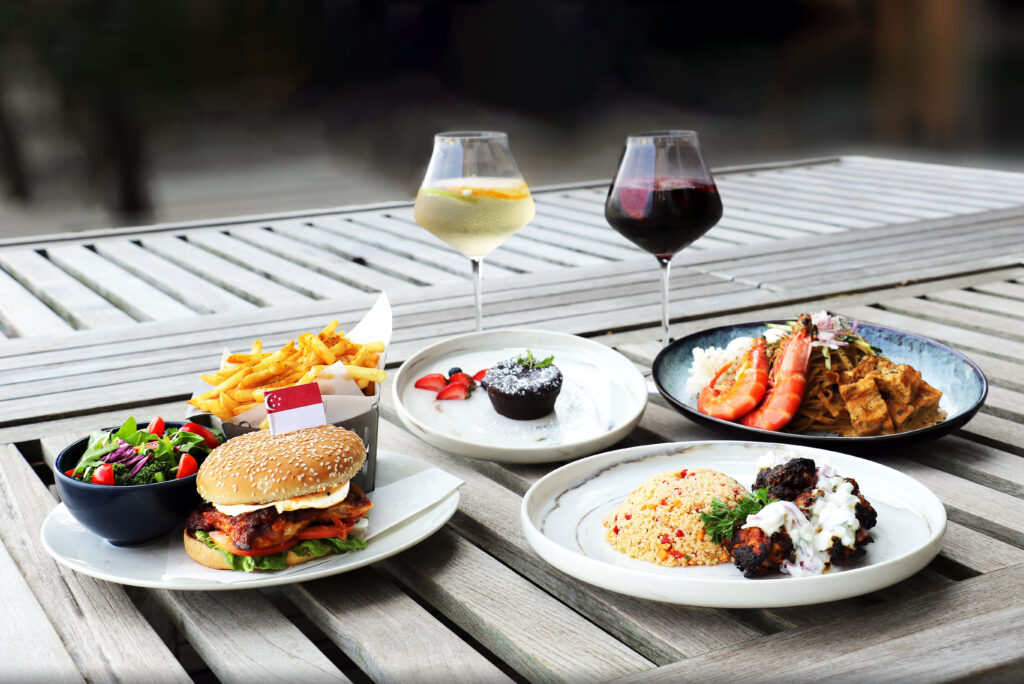 It's going to be a really long holiday weekend for some of us as we celebrate our Nation's 56th birthday on 9 August. Even though the actual National Day Parade will be postponed to 28 August 2021, I am pretty sure that there will be some interesting stay-home entertainment lined up for all this weekend. Even though we can't dine out during Phase 2 Heightened Alert, we are fortunate that there are many food delivery options.
This National Day, why not order in a special celebratory meal for your family and friends? Oakwood Premier AMTD Singapore's in-house contemporary restaurant, SE7ENTH is offering a bevy of epicurean creations for takeaways and deliveries.
I tried their family bundle meal which features three local-inspired dishes. To sweeten things up, this meal bundle also comes with complimentary desserts.
National Day Family Bundle Meal
Specially curated by the culinary team at SE7ENTH, this bundle meal set comprises of Oakwood Premier Nasi Lemak Burger with Curry fries, Seafood Laksa Pasta, Tandoori Drumettes with Lemon Cous Cous and three molten lava cake.
Oakwood Premier Nasi Lemak Burger
The succulent chicken thigh is sandwiched between the toasted sesame buns. The meat is slathered with a blend of sambal sauce and caramelised onions. Though the signature Nasi Lemak flavour did not quite come through in this burger, it is still delicious and wholesome.
The burger itself is quite huge and it comes with a generous portion of curry powder-dusted shoestring fries.
Seafood Laksa Pasta
This seafood laksa pasta comes with two big tiger prawns, squid, tofu puffs and quail eggs. It comes in quite a hefty portion.
Tandoori Drumettes with Lemon Cous Cous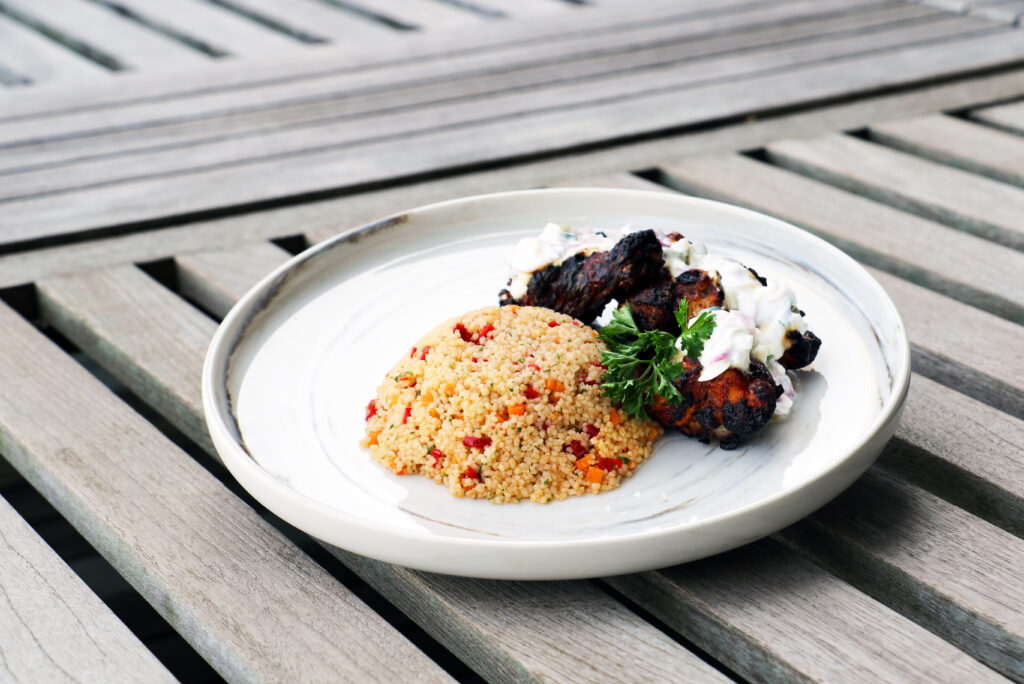 For those who prefer a healthier hearty dish, you can go for their Tandoori drumettes with lemon cous cous. The zesty cucumber chutney with mint leaves and lemon juice pairs well with the savoury tandoori drumettes.
Chocolate Molten Lava Cake
The molten lava cake was surprisingly quite pleasant. Not too overly sweet and has just the right balance of chocolatey-ness.
The family bundle meal is available for takeaways and deliveries and it is priced at SGD56++ in celebration of our nation's birthday. It's quite a good deal considering that it comes with 3 molten lava cakes. It is available from 7th to 31st August 2021 for both takeaway and delivery.
To order, visit SE7ENTH.oddle.me or call +65 6812 6050. You may also email SE7ENTH.premier-singapore@oakwood.com to place your order.
Complimentary delivery is available for orders $125 and above. Delivery charge depending on distance will apply, with a minimum purchase of $25.