I don't think I've used a laptop for that many years before. I got this MacBook Pro 13-inch A1502 sometime in 2016 at an IT fair at Suntec Convention Centre. I was super in love with Apple MacBooks during that time because I just love the minimalist aesthetic of their products and how user-friendly their products are. Since then, I never looked back because this MacBook has been with me through thick and thin for the past 5 years.
The MacBook Pro is one solid product
The MacBook Pro has served me well over the years. It still looks as good and definitely still functioning, except that the sound system is down. The in-built speakers aren't functioning well at all but other than that, the laptop system itself works perfectly fine. I actually did not want to buy a new laptop just yet till I start to shift out next year.
However, when there's a deal or an opportunity, you just got to act quick. It just so happened that there is an ongoing promotion at Apple where you can purchase a MacBook at an educational price and receive a free pair of AirPods. That's definitely one deal not to be missed especially when AirPods are currently worth over $200.
For $1299, I got myself a MacBook Air 2020 and a complimentary pair of AirPods which I've ordered online and got them delivered straight to my doorstep.
Taking my last final look at my old MacBook
I know I am getting all sentimental here but after all, this MacBook Pro has served me well and for some strange reasons, I can't bear to part from it. It has been my best companion and I reckon that I spend more time with my MacBook than with anyone else on this earth. This sounds insane but I generally spent most of my time blogging, editing videos, reading online articles and watching YouTube videos. Now that I left my full-time job, I spent even more time online creating and publishing content.
I was even contemplating if I should keep this old MacBook as a spare laptop and sell it much later. But I decided against it because I do not want my home to be cluttered with things. Besides, I don't see much use for it.
3 Things I learnt about using a MacBook
1. Get a MacBook or laptop cover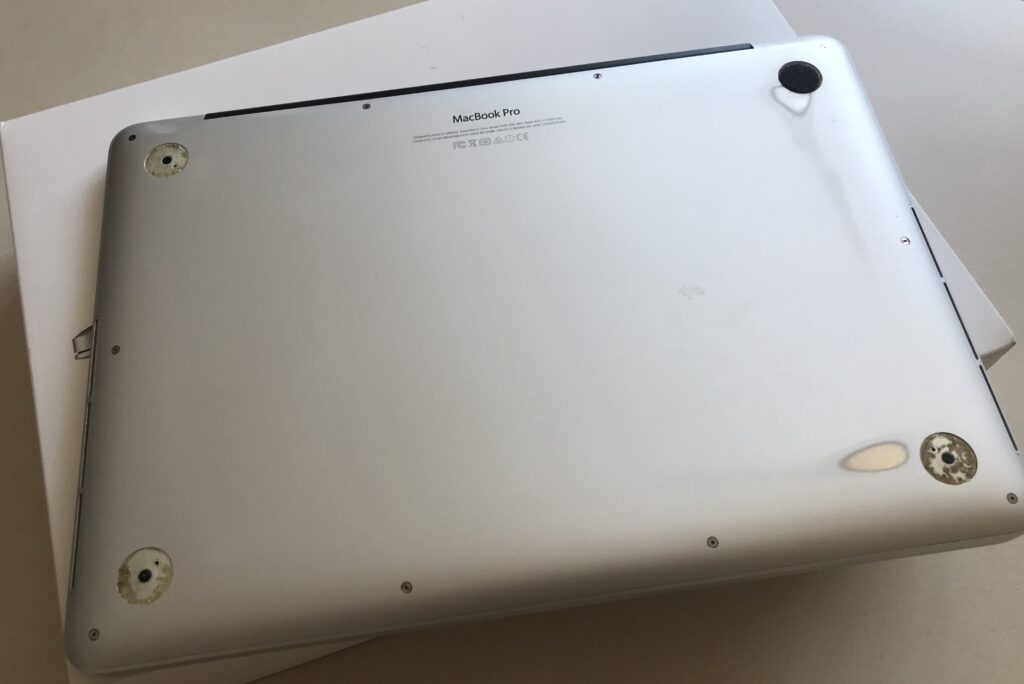 There might be a couple of physical defects on the laptop but they were all really minor defects. Now that I've experienced using a MacBook, I know how to take better care of my current MacBook Air.
It is really important to place the MacBook on a smooth desk surface. If the desk you're using has a rough surface, you should get a laptop stand or a laptop cover of some sort to protect the bottom of the MacBook. Otherwise, you will end up with a laptop that looks like the one above. I did not really take good care of my MacBook previously so the bottom rest pads or studs came off and the bottom of the laptop looked worn-out.
2. Avoid closing the laptop with the keyboard protector
The keyboard protector is a great accessory because it prevents the keyboard from getting dirty and prevent dust or dirt from entering the crevices of the keyboard system on the MacBook. I would buy it on Shopee for a couple of dollars and they fit perfectly over the keyboard. However, over time, I realised that the keyboard protector leave marks on the MacBook screen because I tend to tilt the screen down to shut the MacBook. The imprints left on the screen doesn't cause much of an issue to me but it just marred the surface of the screen.
So I suggest that if you would like to use a keyboard protector, always remember to take it off because closing your MacBook. I also read somewhere that it is also not advisable to adhere a laptop camera cover over your MacBook screen because it may damage the screen as well. Apple mentioned that the camera cover is not required because if the camera is activated, the light indicator next to it will be turned on, alerting you that the camera is on. This itself is a safety feature but if you are just feeling paranoid about it, I suggest covering the camera with a soft fabric every time you use the laptop.
3. Avoid blasting loud music through the in-built speakers of your MacBook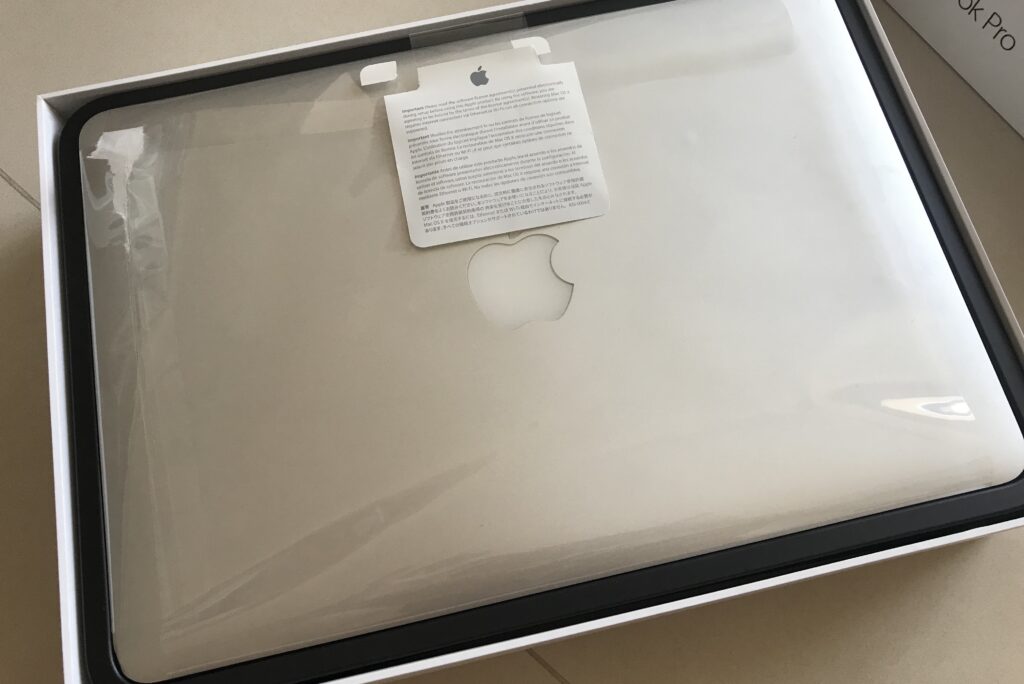 I don't have much confidence with the laptop in-built sound system after using the previous MacBook Pro where the sound system failed terribly, It is not to say that the sound quality from the MacBook is not great. I just find that the system itself isn't very durable and it is not made to blast out loud music. If you wish to blast some music, I would recommend using an external speaker or headphones.
MacBook is here to stay.
Even though the MacBook can stand the test of time, there are still imperfections here and there. But overall, it is a very good laptop to invest in for a very long time. I have friends who still own the older generation of MacBooks and the systems are all working well.
You'd be surprised to also know that I'm still using an iPhone 7. I love my iPhone 7 and like my previous MacBook Pro 13-inch, I could not simply bear to part away from it. However, I've decided to purchase the iPhone 12 to replace my current phone because, over time, I find that the camera images are no longer that crisp and clear. To up my social media game, I also need a really good phone or gadget to capture engaging videos and images.
I'm going to miss my old Apple products but I am also really excited to explore the Apple products. Apple iPhone 13 is coming out soon this month. Should I wait for it?