In today's world, a laptop is worth as much as an iPhone. It's crazy, I know. Last month, I finally decided that it is time to replace my old MacBook Pro (released in 2015) as well as my trusty iPhone 7 which has been with me since 2016. I have been hogging onto these devices for the longest time because they are still functioning well after using them for years. That's the beauty about Apple products I guess. They are so user-friendly, classic and timeless that I became too dependable on them over the years.
But since I decided to take my content creation to the next level, I needed to level up by upgrading my tech tools and get a new iPhone with better camera capabilities.
Here comes my MacBook Air.
When my MacBook Air arrived at my doorstep, I was super excited to unbox it. I did an unboxing video but I have yet to post it on my YouTube Channel. The MacBook Air I bought was the 2020 model which was released just a year ago. I bought it at a great deal because I got mine at an education pricing of SGD 1,299 which comes with free AirPods.
The education pricing is offered to all teachers and students. I ordered the MacBook online via the Apple store and paid using a credit card. Remember to use activate ShopBack when you shop online to enjoy 1% rebate. I totally forget about using ShopBack. What a waste!
The price is already discounted when I purchase it online. The verification comes in later after you made an online purchase. The folks at Apple will send you an email to send them documents to prove that you are a teacher or student. The whole process took about a day or two and the MacBook was delivered straight to my doorstep after two days. Delivery is free by the way!
Unboxing MacBook Air, 13-inch, A2179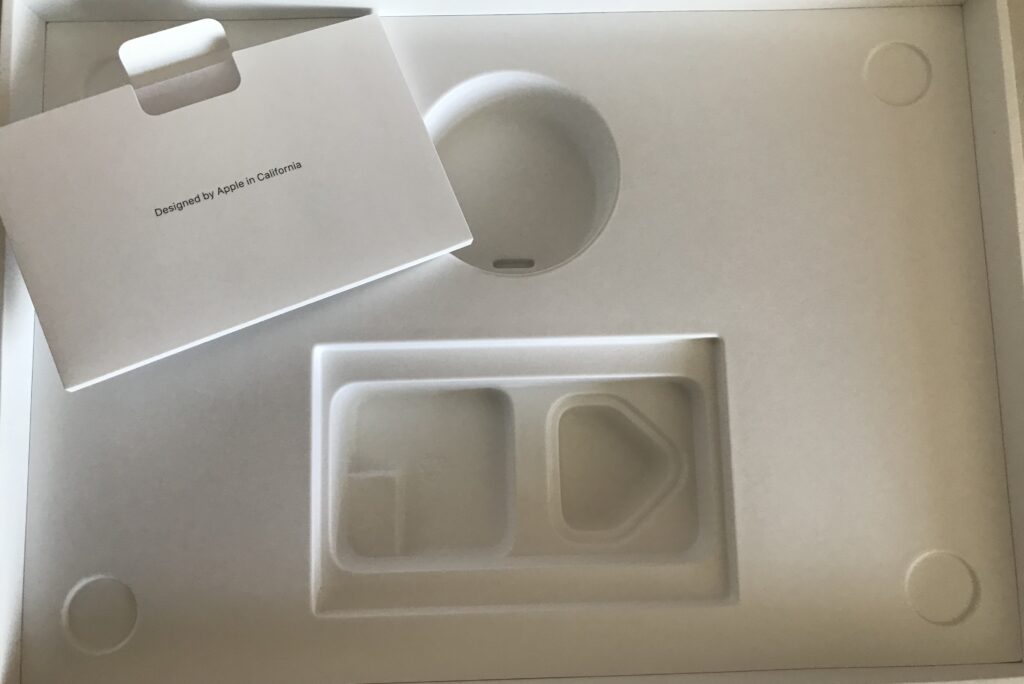 The packaging is kept minimal and the laptop does not come with many accessories. There's only the adapter, charging cable, a couple of Apple stickers and that's pretty much all there is.
There is no warranty card because all Apple products have a serial number and it is automatically registered with a one-year warranty. My MacBook Air, for instance, has repair and service coverage until next year. If I want to extend the warranty, I would need to purchase AppleCare. According to the staff at Apple, it is quite worth it to get AppleCare as you will be able to get faster and more efficient technical support and repair services from them.
What's so special about the Apple Chip?
Apple releases its first revolutionary M1 chip last year November in their MacBook Pro 13-inch and MacBook Air. Previously, they have been using Intel chops but this time, they decided to design their own chip suited just for Mac products.
Apparently, the M1 chip works faster and more efficiently than an Intel chip as it cleverly integrates several different components and systems into one chip. Being the end-users of the product, we might not think any of this is spectacular other than the faster processing speed. But it is another milestone of innovation for Apple.
True enough, the 2020 MacBook Air I am using is indeed powerful as it has a more powerful core processor than my 2016 MacBook Pro. I am happy with the MacBook Air though I wish there were some other newer features that were non-existent in the previous series of MacBook Air.
The only unique physical feature in 2020 MacBook Air
One of the main features worth mentioning is probably the Touch ID button. It is located right at the top right-hand corner of the keyboard, above the 'Delete' key. It's a super useful feature because it allows me to log into accounts without having to key in my passwords. With so many user IDs and passwords to remember, it is always more convenient to rely on other alternative forms of identity verifications.
Other Earpods just could not beat AirPods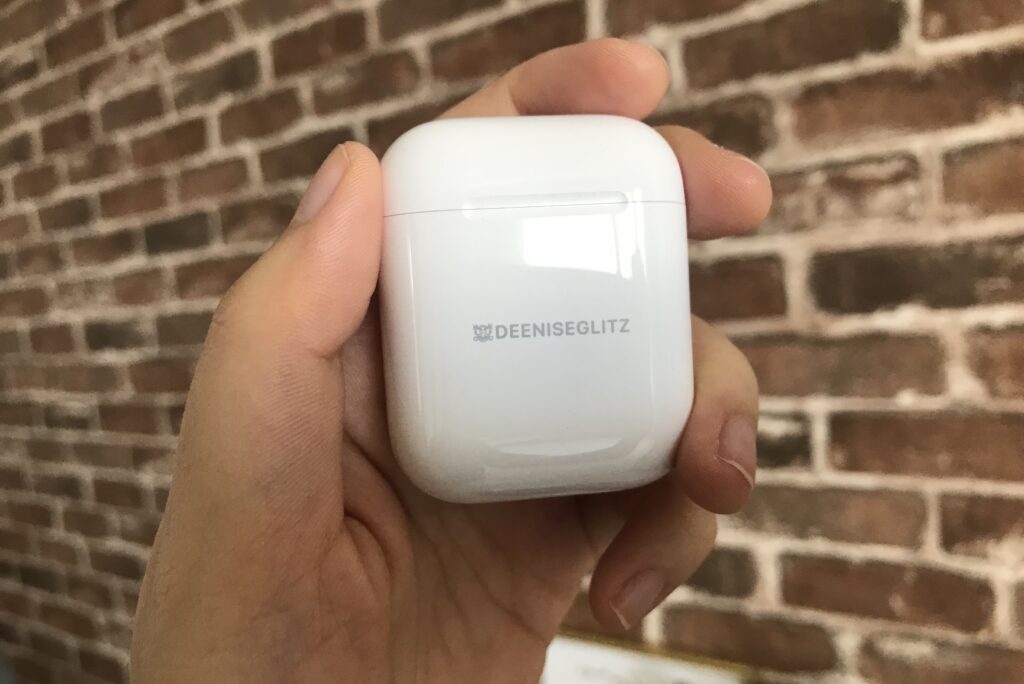 The free pair of AirPods that comes along was simply awesome. I've used earpods by Sudio but nothing can be comparable to AirPods. The sound quality isn't just great but I am just amazed how fast the AirPods pair with the devices so smoothly.
And apparently, you can even engraved your name with your favourite symbol on the AirPod case itself to add a personalized touch to it.
No wonder everyone desires owning a pair of AirPods.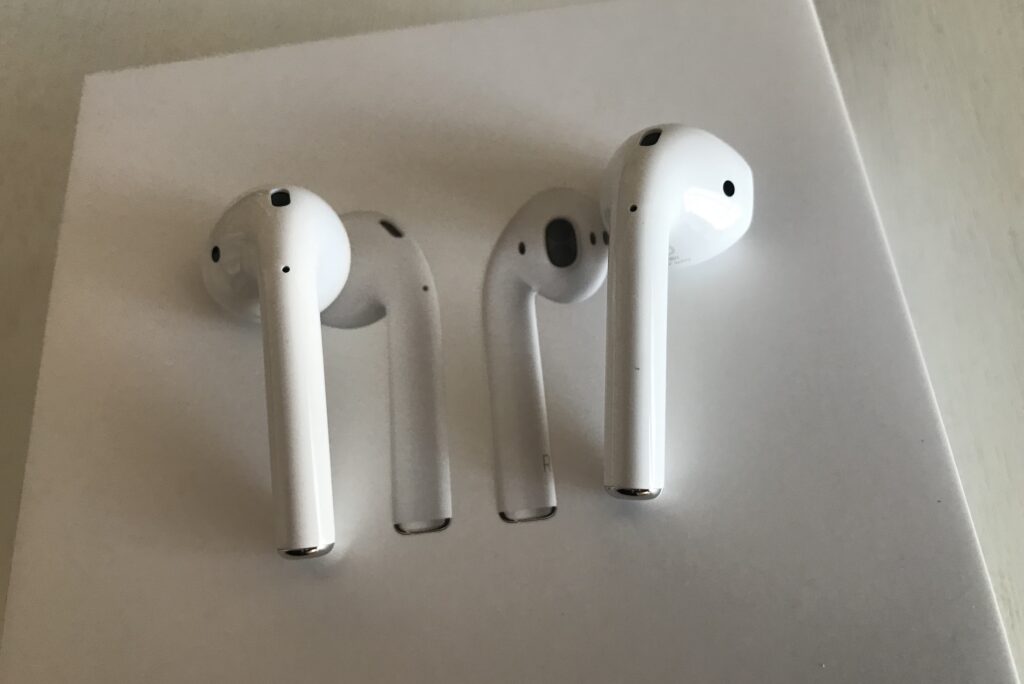 I hope these two devices could last me for another few years and by then, I will be moving on to another innovative Apple device. You could say that I am a loyal fan of Apple since 2010. I just hope that they continue to push the frontiers and come up with more user-friendly devices that actually solve problems. And may the Lord bless this journey I am able to embark with this MacBook Air 2020.