I am glad that Indulgence Beauty is constantly bringing in new skincare technology to treat various skin conditions at their salon in Tanjong Pagar Plaza. This time I am back to try their new cryotherapy facial which involves the use of their new machine.
On a side note, if you happen to be going there for their facial treatments, you should drop by there for a meal because there are many good eateries in that building!
Facial Treatment
I was super glad that Rachel was back from her break as I find her to be more experienced in handling my skin condition. If you are planning to do facial treatment there, I could advise you to request for her because she is one of the most experienced therapists there.
Skin Analysis
After double cleansing my face, they would perform a skin analysis using their skin scanner to track my skin progress and to find out if there are any underlying or persistent skin issues. This time my skin is quite dry and is in need of hydration. Sometimes, it can be due to a change in weather or skincare routine. True enough, I stopped using a milk cleanser as I was too lazy to head down to buy a new bottle for myself! I will probably do so right after typing out this article because it is definitely more important to take good care of my skin to age more beautifully.
After the skin analysis, I head back to the treatment room to continue with the treatment. They did a gentle scrub on my skin to exfoliate the dead skin cells before steaming my face to open up the pores.
Extraction
As usual, the extraction is quite thorough. Even though my therapist mentioned that she is unable to extract all the gunk out today as my skin will become too sensitive later during the cold therapy treatment. But I felt that she did a great job in trying to cleanse as many of my pores as she could so that my skin looks better and feels smoother in texture.
Cryotherapy
Before proceeding with the treatment proper, Rachel actually did the facial massage first and application of the serum, followed by the use of this cold compression machine. According to her, the machine can go as cold as sub-zero or minus 5 degrees celsius. Not going to lie but it is indeed very cold and if she places the device there for too long, I felt as if my skin is going to freeze anytime soon.
As such, the treatment is not quite suitable for those wearing braces because the metal wires can contract under such temperatures and may cause discomfort in your jaw.
As she glides the device across my skin, she will squirt out some hydrating serum onto my face. The cold compression not only soothes the skin after extraction but also helps the serum to penetrate effectively into the skin. My skin also felt so much tighter after the cryotherapy.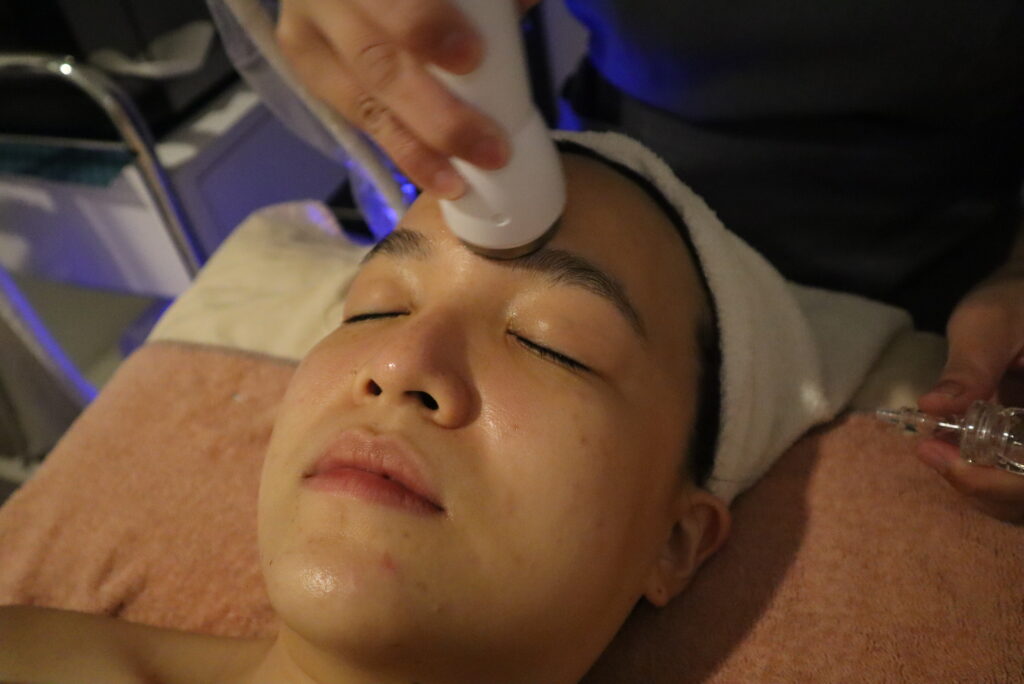 Mask
To complete the whole facial treatment, she applied my favourite Hydrojelly mask by Esthemax. It is a peel-off mask that is infused with a cocktail of nourishing ingredients for the skin. It is exceptionally therapeutic to have this mask on my face because it smells so pleasant.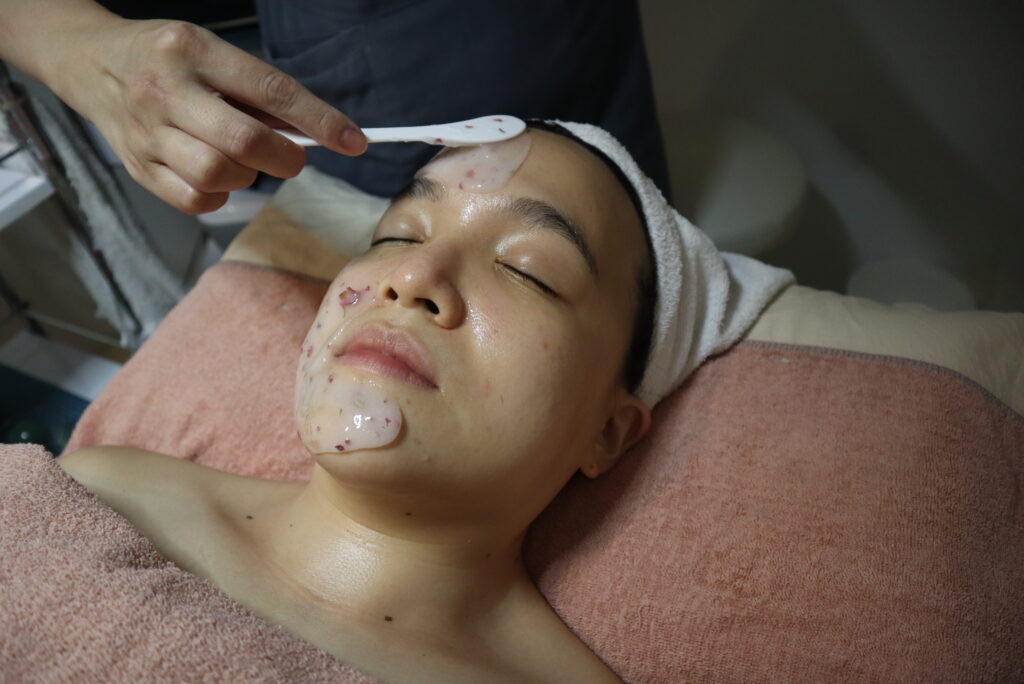 After the treatment
I am quite thankful that my skin usually looks pretty okay after the facial is completed. The redness will usually be gone away or lightened after the masking step. After the cold compression, my skin looks fresher and well-hydrated. Hopefully, I have fewer extractions to do during my next facial at Indulgence Beauty and hopefully, I can try out some of their anti-ageing skin treatment because my skin totally needs it!
For more information, you can check out the Indulgence Beauty website for more information.