Decathlon is now a household name for sporting goods in Singapore. Sometimes I wish Decathlon came to Singapore earlier so that I can get my gym wear and other exercise equipment. Like many Singaporeans, I love places that provide good deals and I especially love the fact that Decathlon offers a range of reasonably-priced quality products that cater to everyone's budget.
Occasionally, I enjoy popping by Decathlon once in a while to check out their latest sports products and do some window shopping. Recently, I got hold of 3 products from Decathlon which are super worth it and versatile.
1. Yoga and exercise mats
Decathlon's range of yoga and exercise mats has widened over the years. They now carry various designs and types of mats catered to everyone's needs.
I already had a yoga mat at home but it's really thin and doesn't provide me with much support. Thicker exercise mats tend to be more expensive and weigh heavier but not for this Fitness Pilates mat which I found at Decathlon. It is priced below SGD 50 and it is 15 mm thick. Though it is bulky it is not too heavy.
While doing yoga, the mat actually provides good support for my knees and thus eliminates the need for me to get extra knee pads or a towel to cushion my knees. The only downside is that it is rather bulky and it doesn't come with a mat holder or bag. You would have to purchase an adjustable universal mat strap just to keep the rolled-up mat in place.
This mat comes in a beautiful raw beige colour. The other available colour is khaki. The grip of the mat is also very good. It is 180 cm long and 60 cm wide.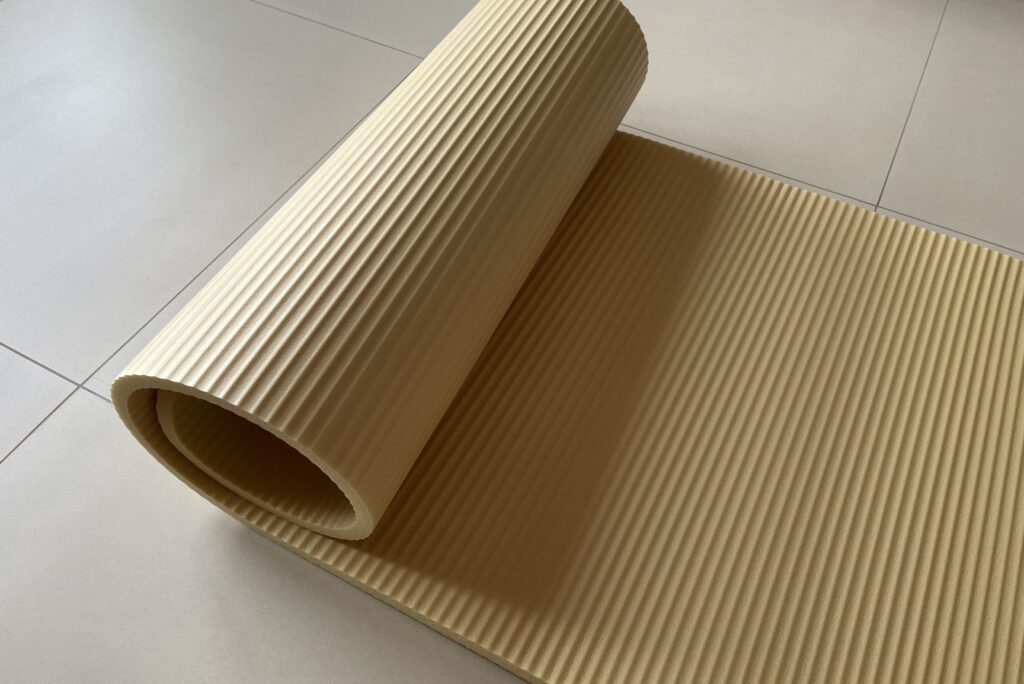 2. Fitness short rubber bands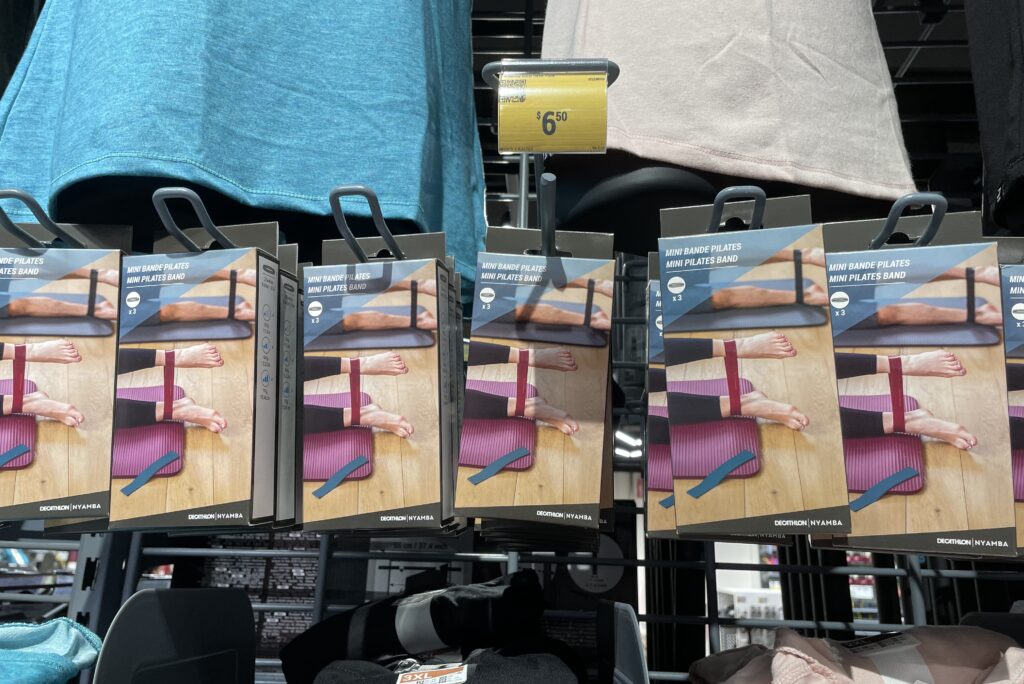 Since the pandemic, I have been working out a lot at home. Instead of carrying dumbbells, I prefer using resistance bands as they don't take up much space. Decathlon offers these DYMOS Fitness Short Rubber Bands that come in a box of three elastic bands that offers 3 resistance levels – Light (5kg), Medium (6kg) or Hard (7 kg). With the resistance bands, you can carry out toning and strength exercises without the use of any bulky exercise equipment. If you are a home exercise junkie, this is something which you can consider having.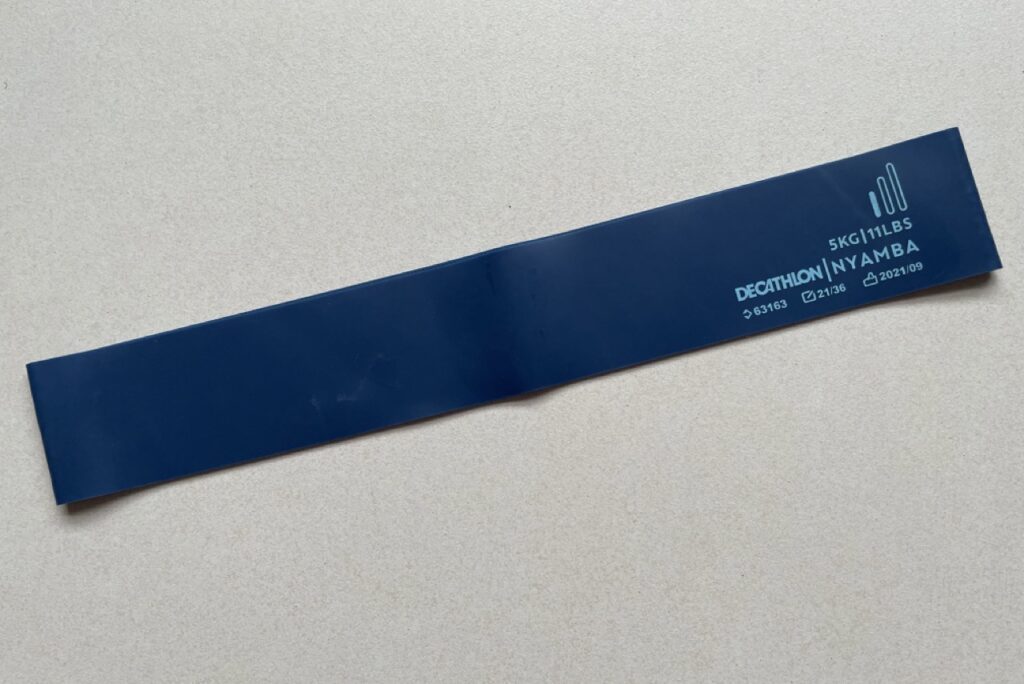 A pack of 3 resistance bands costs only SGD 6.50. And I must say that these bands are quite durable.
3. 2-in-1 Compact Tote Bag
I love carrying tote bags and when I saw that this 2-in1 tote bag can double up as a mini backpack, I was sold. It's a 15-litre trekking bag which is super lightweight and versatile. It may look a little flimsy but the material used is quite sturdy and easy to maintain and I prefer it over the usual canvas tote bag which tends to get dirty very easily.
It looks pretty sturdy and durable. But because the straps are so thin, I wasn't really sure if it could withstand the weight of heavy items like a laptop.
There is a pocket embedded inside the bag for you to put smaller items like keys and wallets so that they are within reach. Overall. it is a great bag for travel, trekking or everyday use if you are not carrying too heavy stuff.
I am pretty sure that the next time I visit Decathlon again, there will be more innovative sporting goods waiting for me to discover. There are other items like the foldable chairs which are also worth the buy. On a side note, what is your favourite Decathlon product or must-buys?