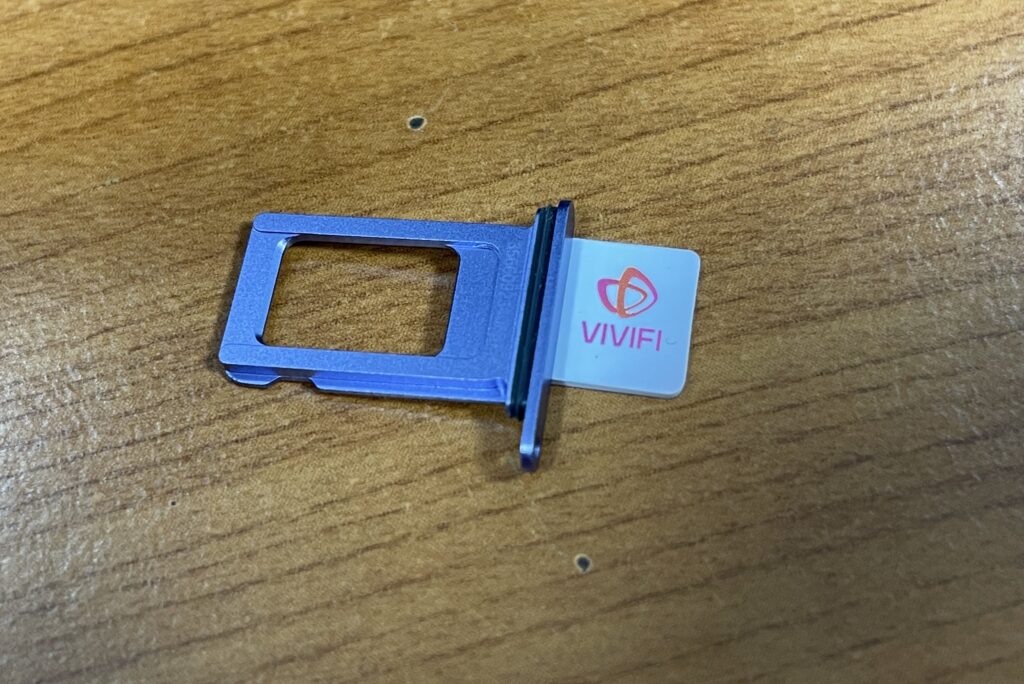 Before porting my number with VIVIFI
I was with Giga! and have been a happy customer. I have no network issues and the number porting process was a breeze. From the day I ported my number over, I never once had to contact them for help or send in any inquiries. In terms of network connectivity, I also never had any connection issues and the connection signal so far was pretty good, even in areas of poor connectivity. The best part of Giga! is the rollover data feature. I also love the fact that they have occasionally perks where they would give free GB every now and then.
However, my mobile data usage has increased over the months and I wanted to upgrade my mobile plan which provides more data. Though I enjoyed using Giga!, I was also curious to find out how other mobile carriers fare in the market. This post is not sponsored in any way and there is no promo or referral code.
All about VIVIFI Plans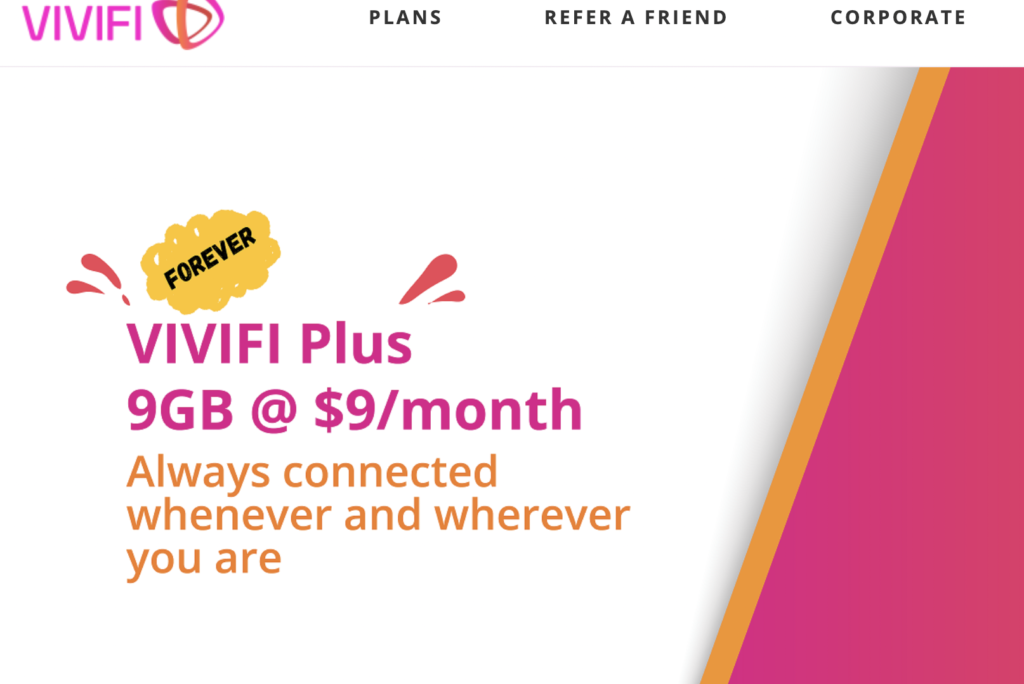 While doing my research, I discovered VIVIFI. Based on the reviews I saw on Seedly, this mobile carrier seems to be pretty good. Since it is tapping on Singtel's mobile network infrastructure, I thought that the connectivity should be pretty okay. Their Plus mobile plan is only $9 for 9 GB with free SMS and call time. To me, this seems like the best deal in the market so far.
With a 4.4 rating on Seedly, I thought it was worth a shot. So I applied for the plan online and within 10 minutes, I received an email confirmation that they are processing my application. As for VIVIFI, they do not have an app so you have to sign up and access your account using a web browser. You can also check your bills online. After your SIM card has been activated, you will still need to log into your account and send in your number porting request.
SIM Card Collection
The next day, I received an email notifying me that the SIM card is ready for collection. You can get them to deliver to you for a small fee but self-collect at the various collection points in Singapore. Their staff usually park themselves at certain MRT station exits across the island between lunch hour and after office hours for a specific period of time. And you might need to check their latest schedule to find out where you can collect the SIM card.
I collected mine at Raffles Place MRT station Exit A because there was the only collection in the afternoon for that day. It was easy to locate their staff who was decked out in a bright pink tee and a cap. She was seated right on the steps at Exit A. I approached her and collect the SIM card from her. She activated my SIM card on the spot and everything takes less than 3 minutes.
I went home and insert the SIM card into my phone. It was already connected to their network but my number was not ported over yet. I still have to visit the website to submit my approval for the number to be ported over from my previous carrier to VIVIFI. Once it was successful, I received an email from Giga! that my account has been terminated. And I thought all was good.
The next morning, I discovered that my phone could not connect to any service and I had no connection for a couple of hours. I thought things would come back up after a couple of hours, but to no avail.
Approaching VIVIFI to troubleshoot
VIVIFI doesn't have any hotline that I could call right away. Since I had no connectivity to any service on my phone, I had to email them via my work laptop for help. I submitted a request via their website and they replied to me within minutes. They advised me to reinsert the SIM card and reboot the phone. I tried it and sadly, it still didn't work. At this point, I was getting a little frustrated. But thankfully, they are prompt in their replies and managed to resolve the problem quite quickly. They asked me to reinsert the SIM card for the second time and this time, it works. I was so thankful.
The Pros and Cons of using VIVIFI
The pros of VIVIFI are that it offers a relatively cheap mobile plan. It's not as cheap as TPG but their network is probably more reliable than TPG based on the Google reviews and Seedly reviews.
The other advantage of VIVIFI is probably their prompt customer service. I literally receive replies in less than 5 minutes.
I also like the fact that VIVIFI only charges every start of the month. This is unlike Giga! which charges from the day you've started using their service. In terms of billing wise, I find that it is much easier for me to keep track of the bills since other bill payment usually comes at the start or end of the month. Since I applied for VIVIFI mobile service in late May, the data usage and other entitlements are all pro-rated.
Unlimited Basic Internet
Another perk of signing up with VIVIFY is that the data provided is unlimited. But here's the catch – the full high-speed data given is only 9 GB. After you have used up all 9 GB, the data given will be a managed speed.
What does managed speed look like? Under managed data speed, I am only unable to use apps like WhatsApp and telegram which do not use up much data. Loading a photo on IG will start slightly longer. It's like serving internet at 3G speed. I am totally fine with that because you can still use other apps and the queer thing is that the data runs out much slower on VIVIFY as compared to Giga! The 2 GB (at full speed) which I was provided for, actually last me for days even while I spend quite a lot of time loading videos on TikTok.
VIVIFI problem
The cons of using VIVIFI are probably the issue I had while porting my number over. Since they do not have an app, it takes a longer time for me to open the web browser and log into my account. They also do not have any referrals or promo codes or any perks for you to enjoy. I guess it's like a no-frills mobile carrier which is suitable for those who just want a basic mobile plan.
Since I've just started using their service, I can't comment much about its connectivity but so far so good. But so far so good. The data speed-wise is fast and I had no connectivity issues thus far. But I did notice that I was using less data on VIVIFI as compared to Giga!. It's like my data runs out so much faster on Giga! and less so on VIVIFI even though I was using many mobile apps which use up a lot of data. It's puzzling but it's always a good thing to have more data usage in your account.