I've always wanted to check out Aramsa Spa at Bishan Park as it is one of the top-rated spas in Singapore on Google. It has numerous 5-star reviews and I was interested to experience this spa myself. However, the spa packages in Singapore are generally quite expensive and I did not really want to splurge so much especially now that I am in between jobs. However, I received an invite from them recently and I was over the moon.
The Location
Aramsa Spa is located close to the car park at Bishan Park. It's near a bus stop but it is nowhere near the MRT station so to me, it is a little inconvenient to get there. It's located right behind the Canopy cafe, making it quite easy to locate.
I was greeted by their friendly staff upon entering the compound. To be really honest, the whole setting looked somewhat not up-to-date. It's clean and beautiful in its own way but it isn't really on par with the luxurious spas in Singapore which has a modern reception area that seems so inviting. This place totally needs a revamp.
Tropical Java Lulur Spa Package
I signed up for their tropical Java Lulur spa package which costs around SGD328 per pax. It's a 3-hour spa package which comprises a body scrub, body wrap, 1 hour of body massage and 30 mins of flower bath. But be prepared to stay for around 4 hours as you might need time to change out to their bathrobes and freshen up. It's definitely a very pampering spa retreat.
How my 3-hour spa went
I was brought to the female changing room where I was told to change out into the bathrobes. The changing room comprises shower rooms and toilet cubicles as well. The changing area has lockers but the space is quite narrow and small. The outdoor shower area is surrounded by lush greenery and it gives off a tropical Balinese vibe. It was lovely but as mentioned before, they truly need a revamp.
As I was walking out of the changing room, I came across this map of their spa which was stuck to the door. This spa is huge and I believe that it has the potential to be transformed into something really amazing.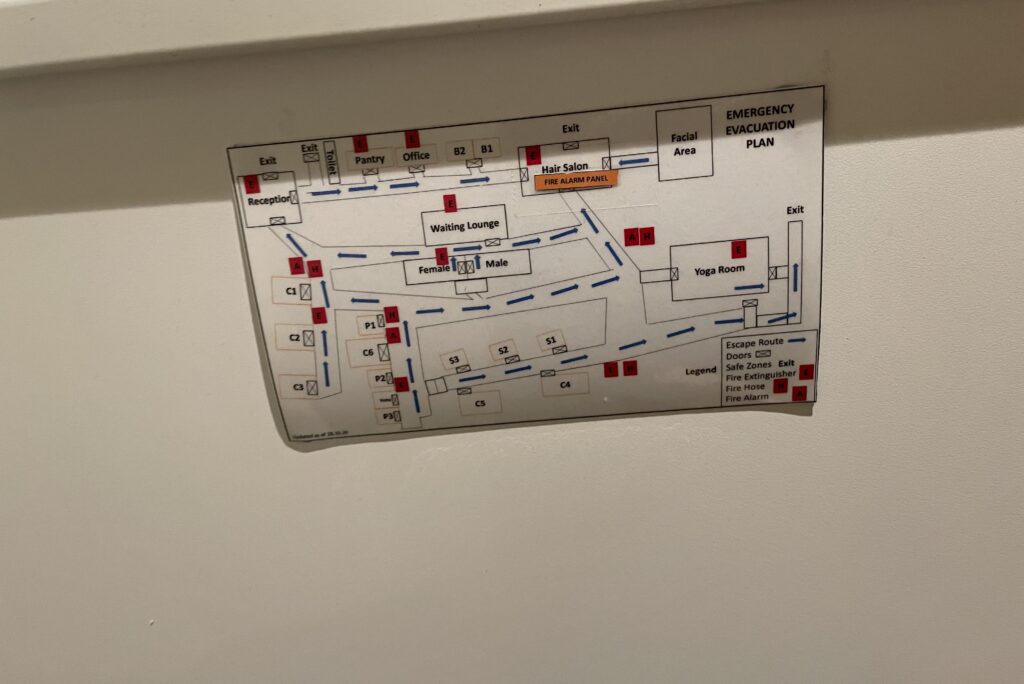 These are the items which are provided in the locker. There's a set of bathrobe, towels, disposable underwear, slippers, combs, shower cap and a basket for you to put your knick-knacks. I thought that was really thoughtful of them.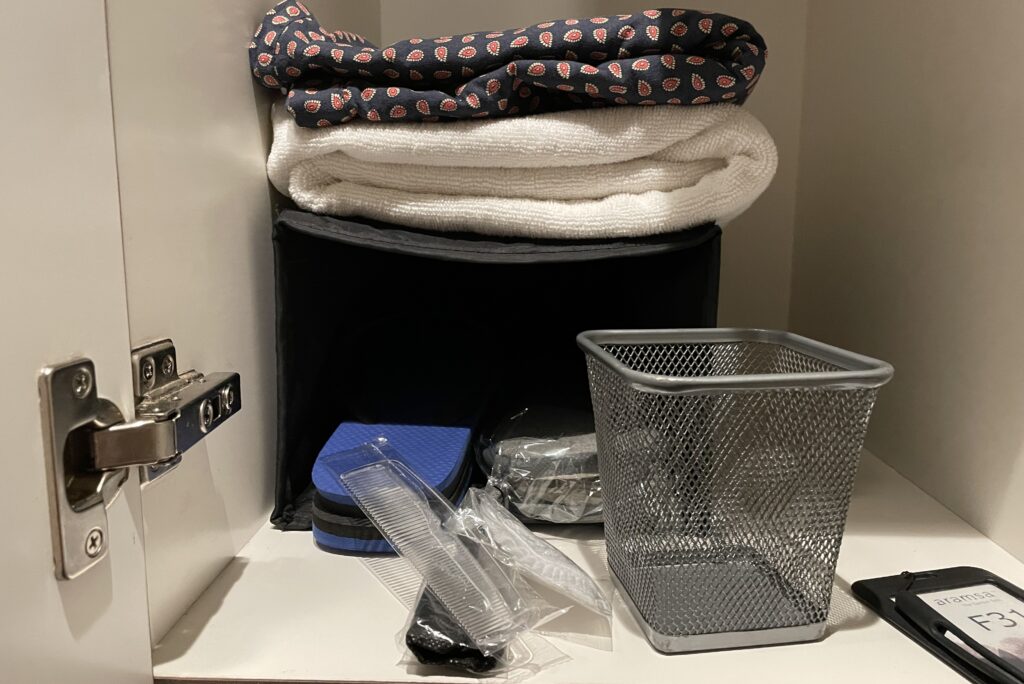 Waiting Room
After changing into the robes, I was told to wait for my massage therapist to come to pick me up in the waiting room. While waiting, I was served a warm cup of ginger tea and some biscuits. The biscuits are so yummy so I had a couple more before my spa session. The waiting room was cosy and there were many cushioned seats.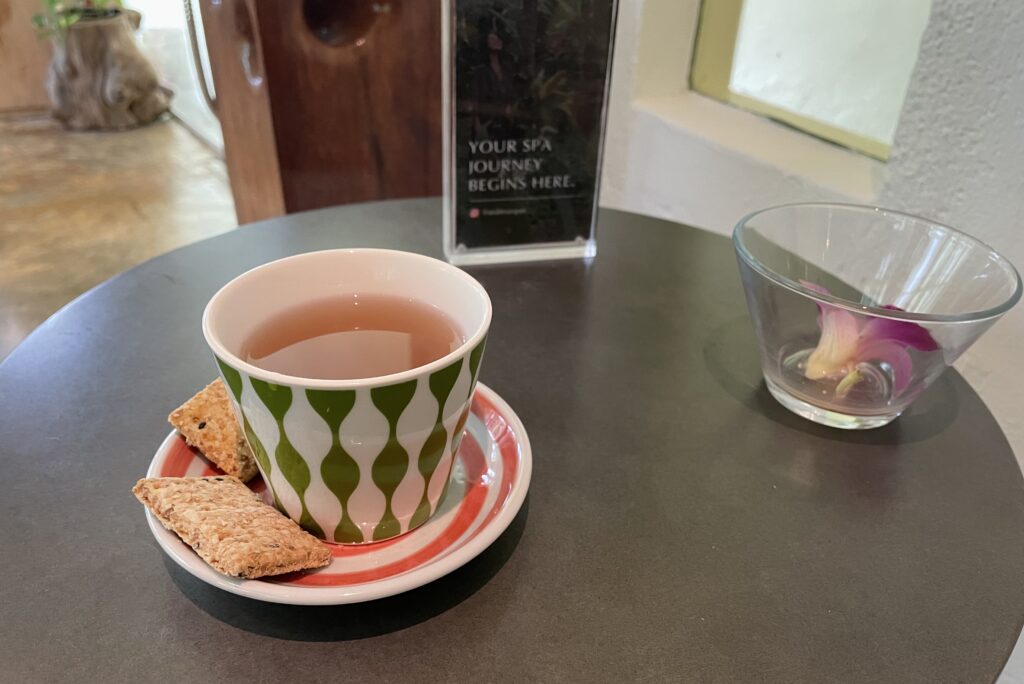 There's this small station where you can help yourself to more ginger tea and biscuits.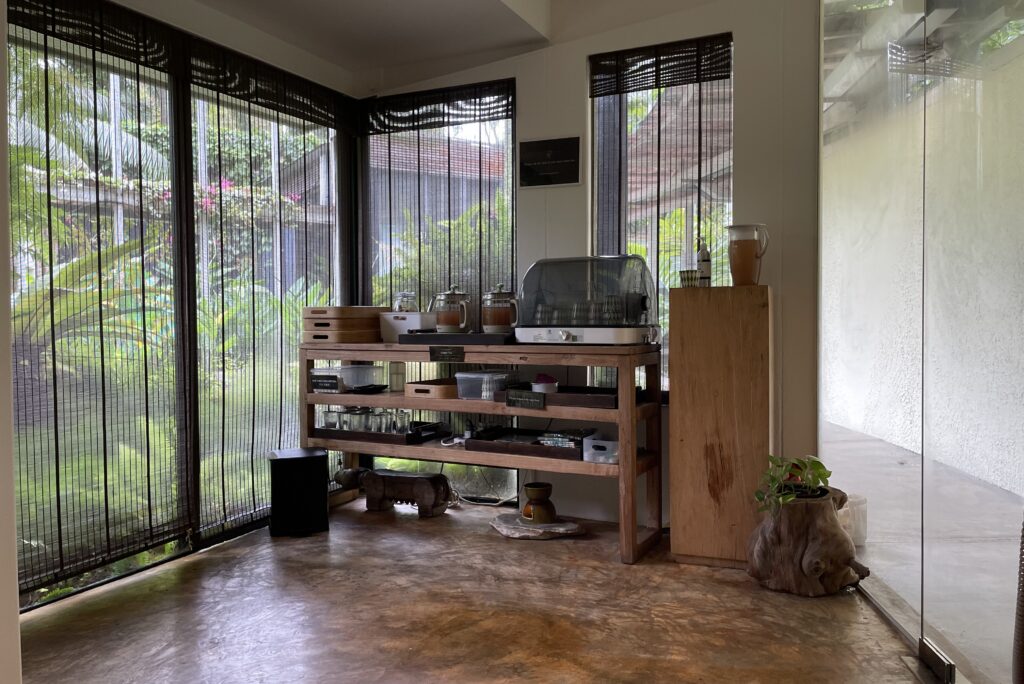 Spa treatment room
After waiting for about 15 minutes or so, my massage therapist came and brought me to this spa room. It's a couple room with a bathtub right outside. The room is air-conditioned so it was a little chilly inside since it was also raining outside. But it is also not a great idea to open up the windows because there are mozzies outside. I was bitten a couple of times while bathing outside. But it wasn't that bad. I believed that they have tried their best to chase out the mozzies.
Lulur Exfoliation
The first step of the treatment is the body scrub. The scrub beads is quite rough against the skin and I kind of wish that the scrub beans was not too rough. The therapist took the time to make sure that my skin is well-exfoliated.
Nourishing Oat Cream Wrap
The body scrub is followed by a body wrap using oat cream. She slather this thick cream made of oats onto my body and then wrap my body with a plastic cling wrap. Then, she left the oat cream to sit on my skin for about 15 minutes before asking me to head to the shower room to wash off the cream. The treatment room has a shower room so it was rather convenient.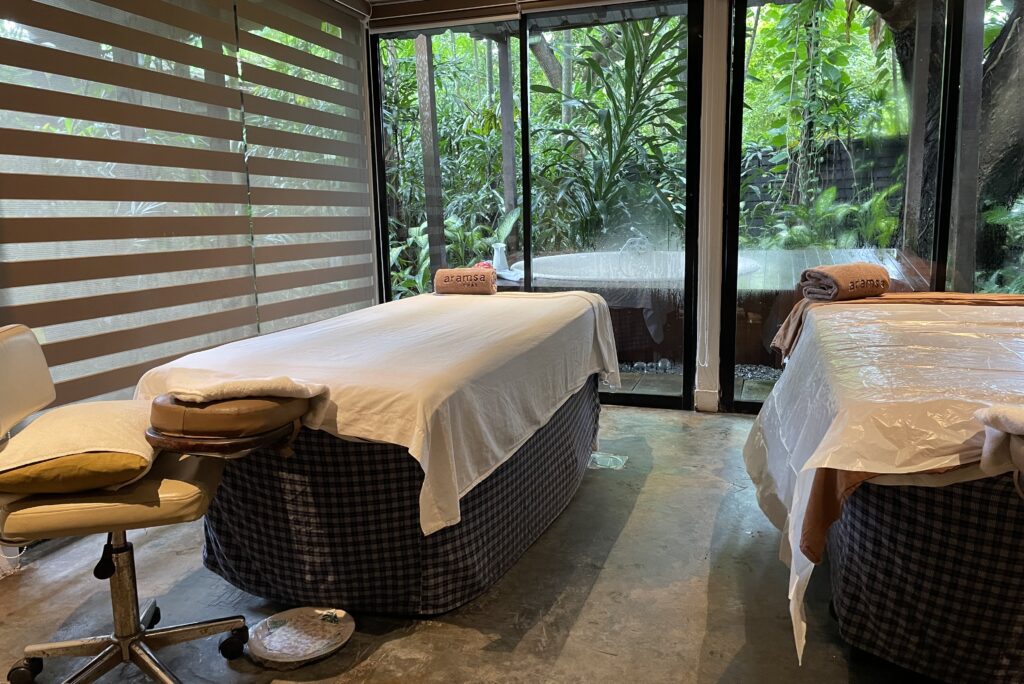 Aramsa Touch Massage
After a good shower, she went on to do the massage for me using their own blend of therapeutic massage oils. The massage was generally quite good and relaxing.
Outdoor Garden Bath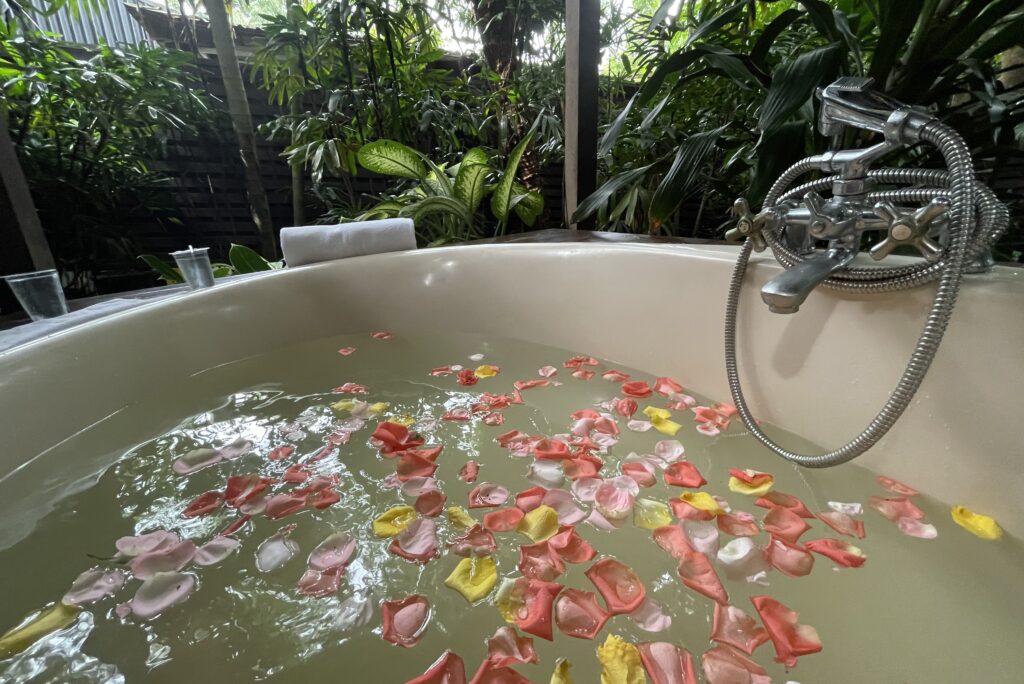 The outdoor floral bath was lovely. They filled the whole bath with rose petals and it smells amazing. My only qualm is that the bath tub itself looked rather old and it didn't look very clean. It would have been great if they change to a brand new white tub.
Nevertheless, the bath session is overall quite pleasant. The therapist provided some water, ginger tea and some biscuits for me to enjoy while I soaked myself in the bath.
My verdict
Service provided by Aramsa spa staff is no doubt very good. The therapist was skilled and professional. Massage was good.
The ambience was great because it is surrounded by alot of the lush greenery. The only downside is really their amenities and infrastructure which really need a revamp.
Would I say Aramsa Spa is the best spa in Singapore? It has the potential to be one but not there yet. While most of them would give them a 5-star rating on Google, I would personally give it a 4.5-star rating.
Aramsa, The Garden Spa
Address: 1384 Ang Mo Kio Ave 1, #2, Singapore 569932