Whipping up a superb Matcha latte is much easier than you think. It's also faster than brewing a cup of coffee in the morning. And to make a good cup of matcha latte, it all starts with the matcha powder itself. There are several grades of matcha and one of the best grades of matcha is the ceremonial matcha. Real good matcha is very fine and has a brilliant colour to it. On the other hand, a poor grade of matcha would look a little coarse and has a dull colour to it.
To get a good matcha grade in Singapore, it is not that difficult with online stores like Craft Tea Fox which offer high-quality ceremonial grade Matcha as well as other teas. They have been around in Singapore for several years and I have heard about them but haven't tried their matcha until recently. It was pretty mind-blowing. And I was wondering to myself why I haven't tried their matcha earlier. The matcha powder they provide is super fine and of great quality.
Ceremonial Uji Matcha
So far, I've tried their ceremonial grade matcha which has a sweet subtle note to it. Because it doesn't have that strong bitter astringent aftertaste, I didn't have to add any sugar to my matcha drink at all. With that, I get to appreciate the pure taste of matcha for the very first time. On top of that, since the matcha powder is so fine, it is so easy to mix or whisk it till everything dissolves in water.
And if you enjoy making your own matcha drinks or desserts at home, I highly recommend that you try matcha powders from Craft Tea Fox. They source their matcha from Uji Kyoto which is one of the best matcha-producing regions in Japan.
Barista Uji Matcha
A couple of months back, I was given their Barista Uji Matcha to try. It lacked that sweet subtle notes that the ceremonial Uji matcha had but it is equally good. It has a bittersweet undertone to it and like the ceremonial grade, it is very fragrant.
The Barista Uji Matcha is available in both 30 grams and 100 grams. If you drink matcha on a daily basis, then I recommend that you get the 100-grams one which is stored in an air-tight opaque tin. It has a double lid to ensure the freshness of the matcha. The matcha powder is further packed and sealed into a bag.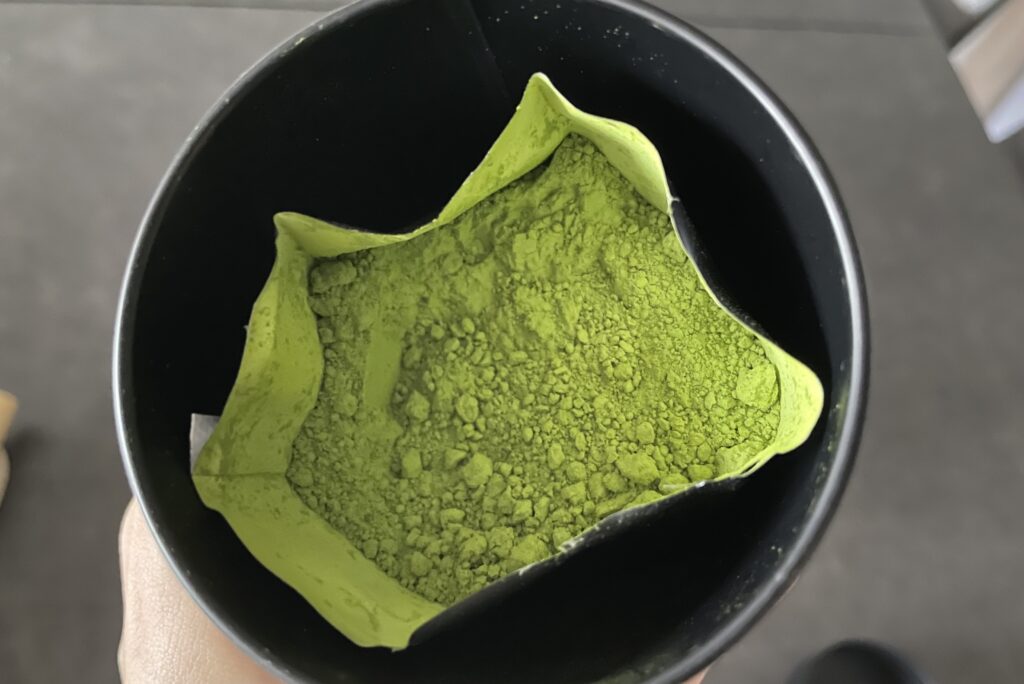 Just look at how bright the matcha powder looked! This really shows that it has not oxidised yet and its original flavour is still retained. As matcha contains antioxidants, it does get oxidised quite easily if not stored properly.
Matcha-making tools
Craft Tea Fox also sells a matcha bamboo scoop and matcha whisk for you to whisk out the perfect matcha drink at home. One scoop of matcha using the bamboo scoop is around 1 gram.
The most important matcha tool, in my opinion, has got to be the whisk. It is a life-changing tool. I used to stir matcha powder into hot water using a spoon but it doesn't always dissolve well. With the whisk, the matcha dissolves into the water after a few whisks. It even dissolves quickly in room-temperature water!
The most satisfying part about making a matcha latte is watching the matcha tea diffused into the milk layer. The natural gradient it creates is simply beautiful. What a way to start your morning right with a beautiful matcha latte to drink and look at!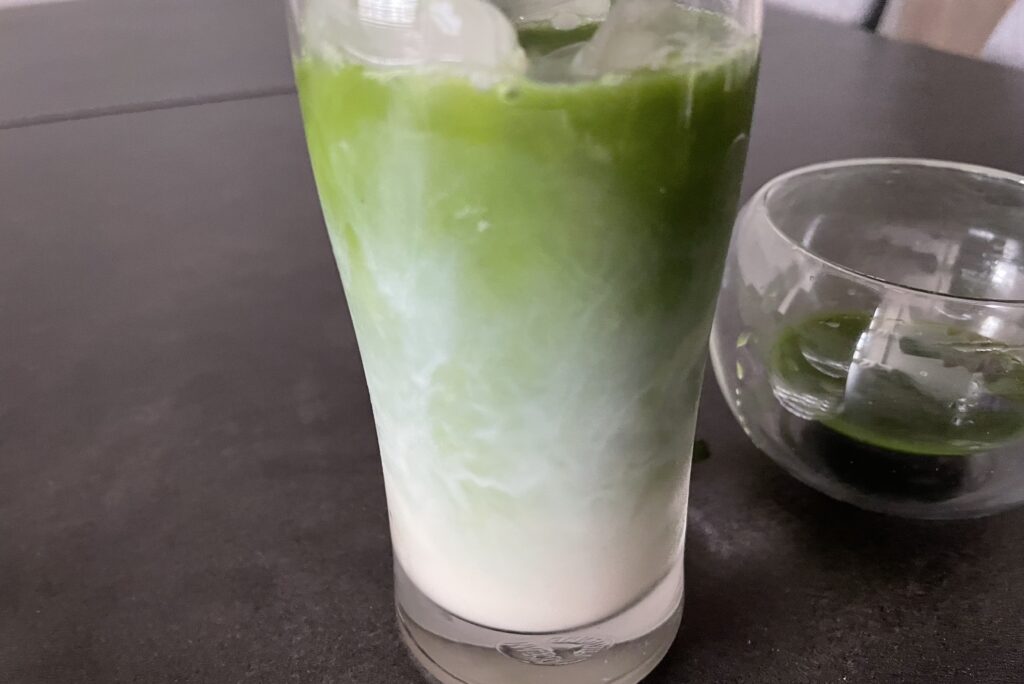 Overall, I am very impressed with Craft Tea Fox matcha products and if you're a matcha lover, you should totally give it a try. I am pretty sure you'll love their matcha products as much as I do. And you're gonna save money when you make your own matcha drinks at home.
Enjoy 15% off all products at Craft Tea Fox Shop when you use this special coupon code: matchadg15.