Aramsa – The Garden Spa is one of the top-rated spas in Singapore. It is nestled within Bishan-Ang Mo Kio Park. I can understand why this is also one of the highly-rated spas on Google as well. The experience here is one-of-kind and you will immediately feel like you've traveled to Bali the moment you step into the spa.
Spa services at Aramsa
This marks my third visit to Aramsa and I am happy to be back to try out their massage services. The most memorable experience would definitely be my first visit where I try the Tropical Java Lulur spa package. It was such a pampering treat to be spending an afternoon at the spa. This time, I tried their Aroma Rich massage which is on promotion during weekdays. It's currently priced at $188 for a full 90-minutes massage.
Aroma Rich (90-minutes treatment)
What's so unique about this massage treatment is the experience of customising your own massage oils using the available essential oils they provide. They have an aromatherapy bar with over 60 essential oils for you to choose from. You can select up to 3 essential oils and 1 base oil to be blended together.
It's almost like a mini perfume creation where you can get to smell the various scents and select the scent that fits your personality and current mood. It can be a rather therapeutic session.
I went with lavender, bergamot and ginger essential oils. The essential oils they are using are therapeutic grade and 100% pure. For the base oil, I went with grapeseed oil which is rich in Vitamin E and it can be absorbed quite easily into the skin.
After selecting the oils, their therapist will blend the oils together in a pump bottle. During the massage session, they will probably use about 1/3 of the oils. The remaining oils in the bottle can be brought home after the massage.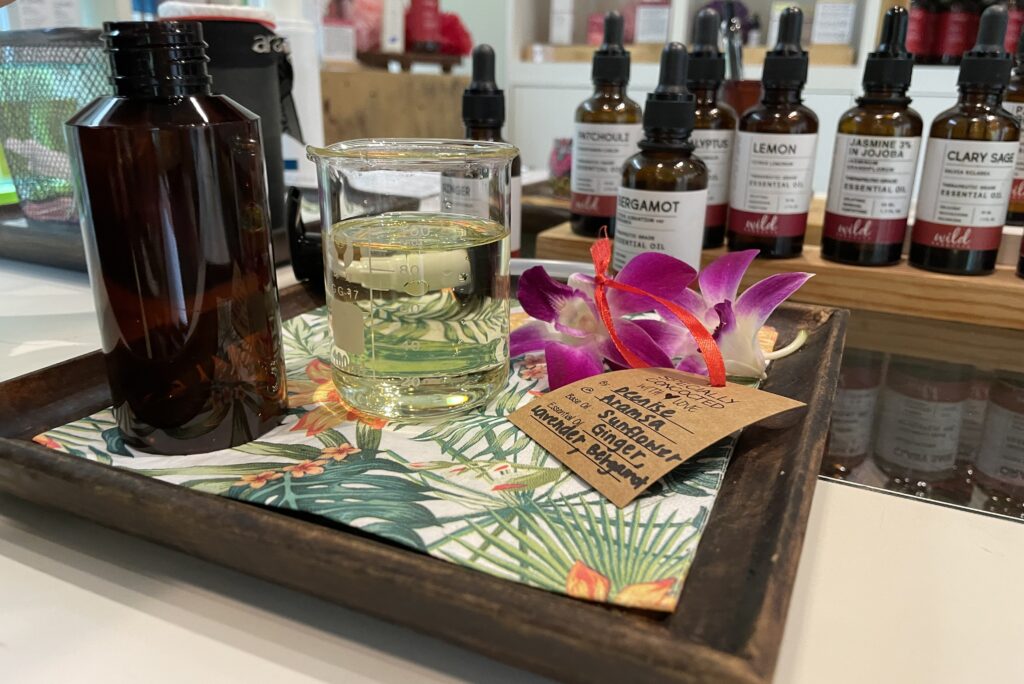 More than just a spa
Aramsa spa is like a little maze. They houses several tropical-themed rooms as well as a yoga studio, hair salon and lash studio. They even have a garden where they grow their own herbs and other plants. It's more like a wellness centre where you can come for massages, facials or yoga classes and then have a wholesome meal over at Canopy Garden Dining or ToriYard which is just right next to the spa.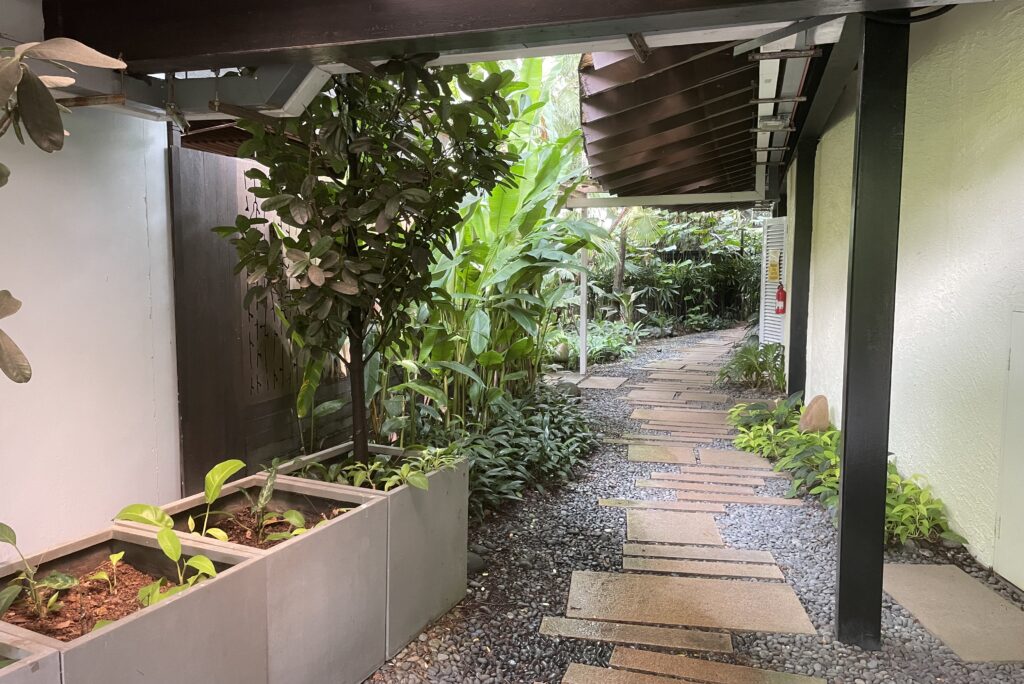 Yoga Seeds
The yoga studio overlooks the green landscape of the park. It's definitely a really nice spot to practise yoga or mediate. The classes are currently conducted by Yoga Seeds.
Botanical-themed Rooms
From the reception area, I was ushered to their treatment rooms for my massage. I really like the fact that the rooms are really spacious and has a window view of the garden. There's alot of space and privacy provided at this spa.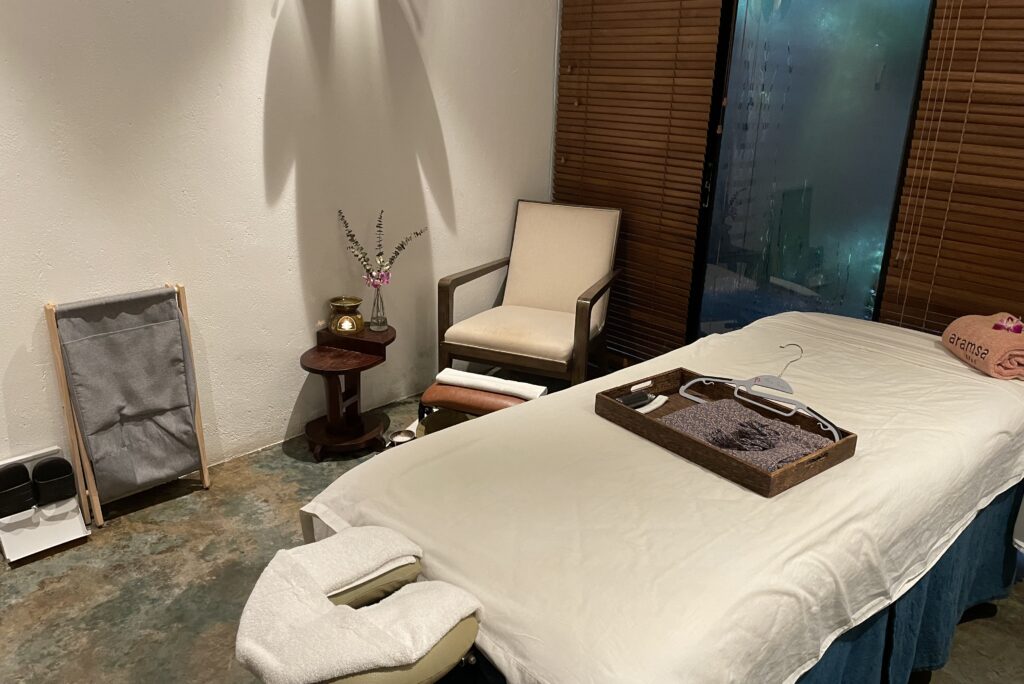 Before the massage, I took a quicky warm salt foot bath. It felt really nice soaking my feet in a tub of warm water before the massage. It helps to relax the body. I only wish that I could soak my feet a little longer.
Then they started the 90-minute massage treatment. It's a gentle aromatherapy massage which focuses more on soothing the muscles and relaxes the body and mind. The pressure applied is soft to medium.
After the session, I was given a bottle of massage oil to bring home and was served some freshly brewed ginger tea and biscuits. What would be really nice is to have lounging beds in the lounge area where guests can lie down rest or relax a little while before leaving the spa.
My Verdict
Their service is, no doubt, top-notch. But what they could really work on is revamping the space to improve the overall ambiance.