About myself
Hi there! I'm Deenise, I am a digital content creator with 11 years of experience in website publishing, writing articles and generating engaging content (e.g topics on travel, food, events and personal finance) on social media campaigns with various brands and PR agencies, often achieving results exceeding expectations. I've been creating content during my free time as I enjoy gaining new experiences and sharing my insights with others.
While creating content for others, I was working as an educator full-time. However, I decided to take a leap of faith and left my teaching job to pursue my interests in content creation and digital marketing.
My Social Media Portfolio
About Deenise Glitz

I started Deenise Glitz in 2010 as a blog for me to share about my minimalist lifestyle and travel experiences. As the number of readers grow, I decided to do more product and service reviews to cater to my growing audience who are reading blogs for trusted opinions.

Today, Deenise Glitz is a Singapore travel and lifestyle website which features a range of lifestyle topics from food, health, beauty, travel to finance and popular conversational topics.

To further engage my readers, I've started a YouTube channel called Deenise Glitz TV where I post my travel vlogs, tutorials, reviews and commentaries.

Recently, I've started a TikTok account to showcase interesting places to go and things to do in Singapore to encourage people to be tourists within our own city. Currently, I have garnered about 31,000 followers and 1.5 Million likes since 2019.

YouTube: Deenise Glitz TV

Popular videos

Videos are also created to supplement my articles published on my website to value-add the content I've introduced. Recently, I've decided to produce more finance-related tutorials and videos as followers find such content to be useful.
Popular Viral TikTok videos
My target audience are mainly Singaporeans of all ages who are looking for ideas and things to do in Singapore during this pandemic where most are unable to travel and explore other parts of the world.
Other social media platforms:
Linkedln: www.linkedin.com/in/deeniseyang
Instagram: www.instagram.com/deeniseglitz
Twitter: www.twitter.com/deeniseglitz
Brands I've Collaborated with
Below are some of the brands which I've collaborated with over the past 11 years as a blogger, influencer and content creator. I was also the brand ambassador for Canon Singapore, Sample Store, Gardens By The Bay, Ayam Brand and Expressions.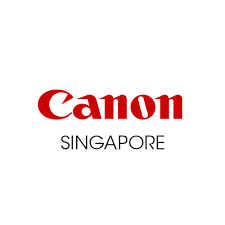 Awards and Recognition
Singapore Blog Awards: Best Y Bloggist (Finalist) (2011)
Singapore Blog Awards: Best V-log (Finalist) (2012)
Singapore Blog Awards: Best Lifestyle Blog (Finalist) (2013)
Singapore Blog Awards: Best Lifestyle Blog (Finalist) (2014)
Singapore Blog Awards: Best Health and Wellness Blog (Finalist) (2015)
Singapore Website Awards: Site of the Month Winner (March – Personal Category) (2019)
Sample Store Ambassador Awards 2019: Nominated for Top Food Blogger Category
Acquisition International Business Excellence Award: Best Travel and Lifestyle blog 2020 (link)
South East Asia Business Awards 2021: Lifestyle Blog of the Year 2021 (link)
Media Appearances
Digital Video Campaign for Summer's Eve (2015)
Featured in Common Cents on Channel News Asia (2016)
Video Collaboration with Alba Botanica Singapore (2017)
Featured on Yahoo! Lifestyle (2018)